New Surveillance Cameras Increase Homeowners' Comfort and Safety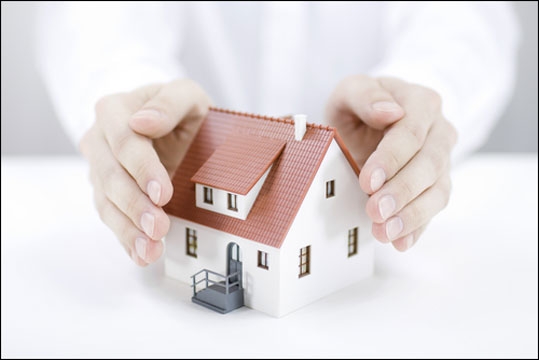 All elements of today's home are designed to optimize the comfort and convenience of its occupants. Security should also play a role in any residential building plans, as well as exterior and interior designs. The new lines of surveillance camera systems, both analog and IP-based, come in a variety of styles, levels of sophistication and price-points that meet any design scheme and budget. Whether for a primary or vacation home, security cameras provide homeowners with an additional level of safety and peace of mind.
Sophisticated Surveillance Enters the Home
IP-based surveillance systems, designed for integration with a home network, are becoming more popular. The shrinking size and price of video storage have also increased the uses and cost-effectiveness of all surveillance systems. Most IP-based systems include apps that allow homeowners to control cameras and enable the streaming of live video or viewing of recorded video from smartphones, tablets and desktops. These cameras not only protect homes from intruders but monitor for fire and smoke. Whether for a primary or vacation home, security cameras provide homeowners with an additional level of safety and peace of mind.
Real Protection and Added Value For Every Client
The FBI reported 1.4 million home burglaries in 2012, with 20 percent of those occurring at night, 40 percent in the day and 15 percent at an unknown time. Many of those could have been prevented with the right surveillance system. As an added value to their services or to meet the growing consumer demand for better home security, architects and designers can choose from a variety of configurations and solutions to fit any building plan or remodeling concept.
A Solution for Every Need
Surveillance cameras today come in a variety shapes and sizes, including sleek, thin bullet wall- and ceiling-mounted units; unobtrusive dome cameras; discreet cameras disguised to look like a normal household object; and infrared night vision cameras.  Great advances have been made in the night vision cameras allowing some of them to see objects over 100ft away even in pitch dark conditions. Most can blend in with any interior and exterior design and fit any need. The higher end camera systems can pan, tilt and swivel, and record scenes around the clock. Related apps allow users to stream live video or to view recorded video from their smartphones and tablets.
Taking a Sensible Approach
Today's surveillance systems utilize sensors at multiple entry points, including front and back doors, as well as all garage doors. Other sensors can be planned for ground-level windows. Motion and perimeter sensors detect when someone enters the property uninvited. Surveillance systems can be expanded to include environmental sensors that alert the homeowner of sudden shifts in temperature brought on by a malfunctioning climate control system or humidity caused by a flood or broken water pipe. Environmental sensors are especially useful in vacation homes that aren't regularly occupied.
Planning For Perfection
Surveillance systems are quickly becoming an essential element of the modern home, especially as more robust and secure home networks are incorporated into the design plans and remodeling concepts. A basic approach is the best way to begin. Start with reviewing the needs and lifestyles of the client, review all the newest technologies and hardware elements, prepare for others that are quickly approaching, and plan for the system integration.
At Gramophone Commercial Solutions, we are technology experts who have evaluated all current surveillance systems and have explored those on the horizon. We are happy to discuss any projects you are working on to help put together the optimal solution that fits your clients' lifestyles and budgets.