CEDIA 2019 RECAP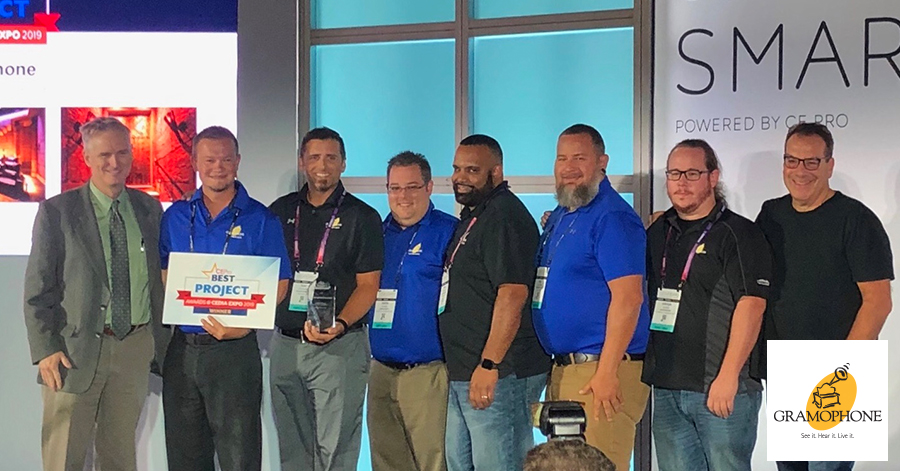 We are honored to report that Gramophone's hard work, creativity, ingenuity, and focus on deploying exciting technology and design has awarded us three prestigious awards at the worlds leading expo in home technology.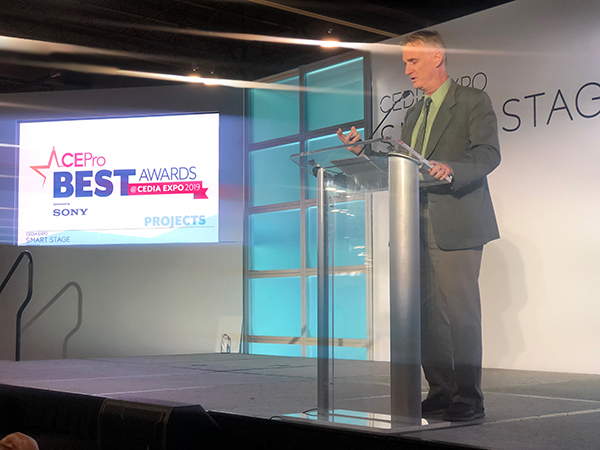 CEPro 2019 "GOLD" Best Home Theater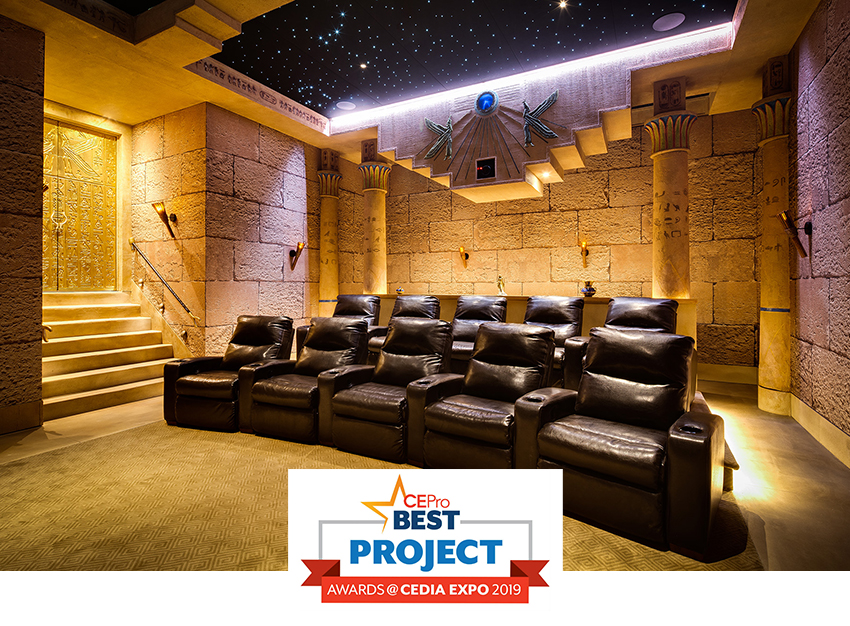 A THEATER FOR THE KINGS
One of our favorite custom designs, this phenomenal Egyptian themed theater in cooperation with the AcousticSmart team won GOLD in the category "Best Home Theater Over $100K." Celebrated as one of the most impressive projects of 2019 this custom project was the culmination of years of planning and preparation that turned out to be breathtaking.
Salamander Designs Award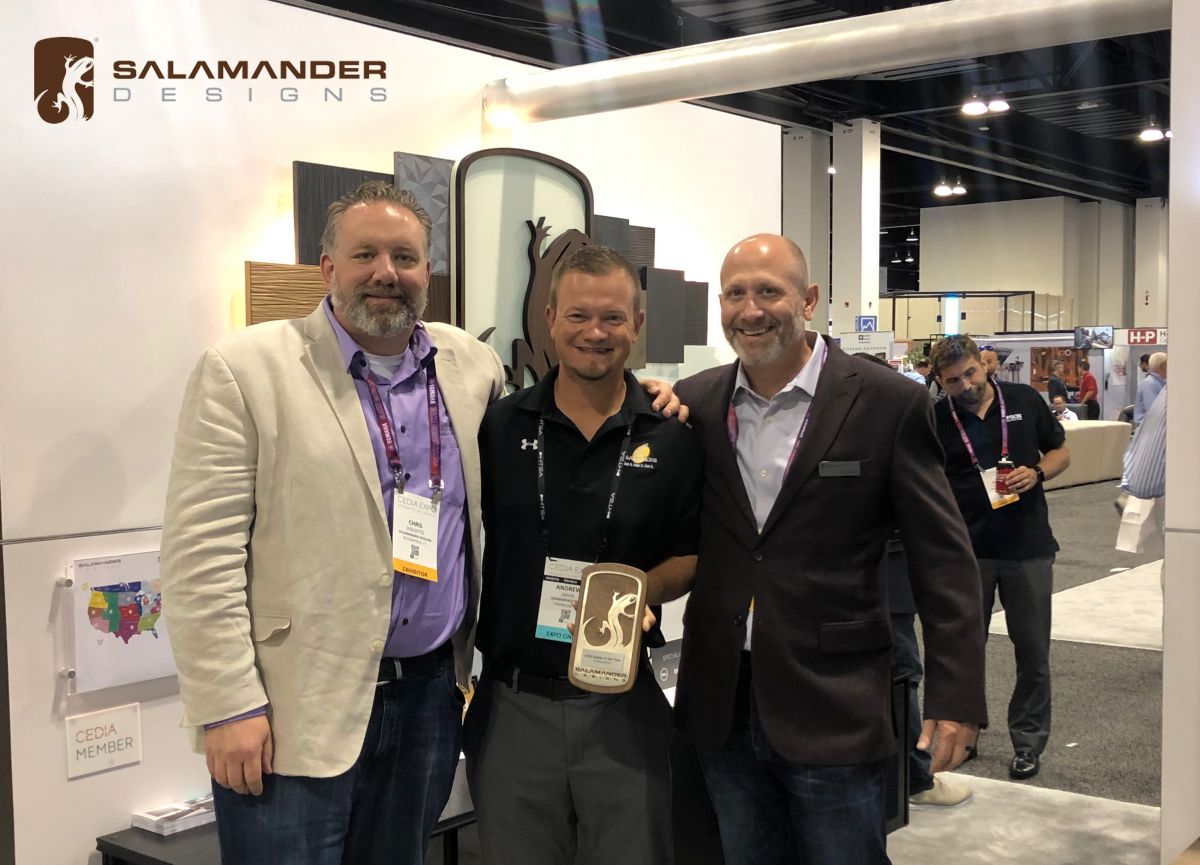 2019 DEALER OF THE YEAR
We are excited to receive Salamander Designs "2019 Dealer of the Year Award" for our longstanding partnership.
They design and manufacture premium quality furniture for a/v integration that complements any space. All products are custom made in a 100% solar-powered USA facility and backed by a lifetime warranty which includes superior support. It's not just furniture, its furniture engineered to make today's electronics, technology, and people work and live better.
Panamax/Furman Award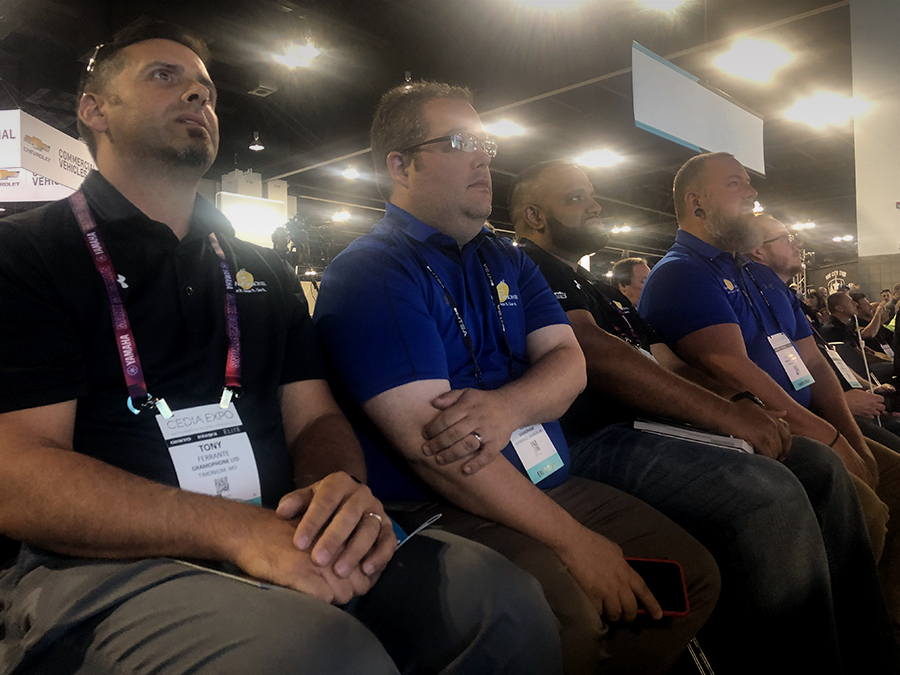 POWER DEALER OF THE YEAR
As one of their selected and well-trained resellers, we were overjoyed to have received the title as their power dealer of the year 2019.
Panamax and Furman Launch New Power Solutions to Protect and Manage AV Equipment. Delivering systems integrators exceptional power solutions for their AV systems.