My Trip to Wisdom Audio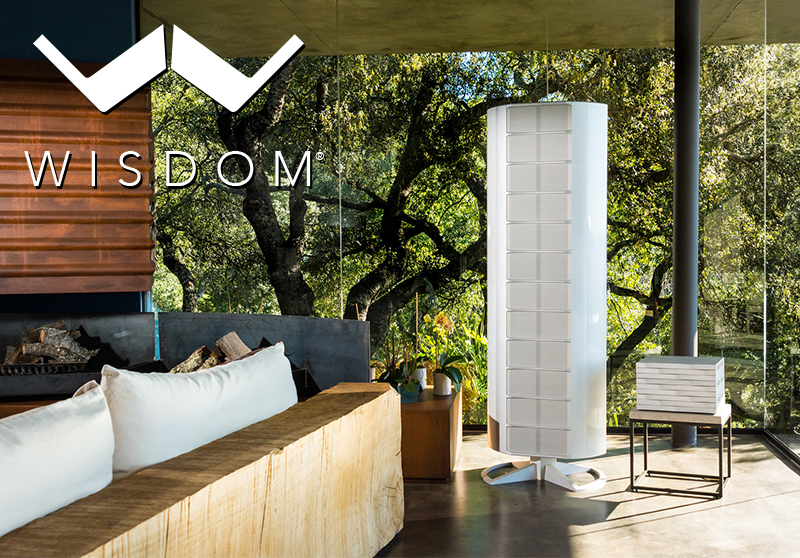 by Tony Ferrante
The only thing I knew about Wisdom Audio prior to my trip was that Gramophone has two amazing private cinema demo's in our Timonium and Columbia locations, a stereo pair in Gaithersburg and that they manufacture Planar Magnetic Drivers (PMD) for their speakers.  To say that I learned a lot on this trip would be an understatement. Not just about the company values and how they manufacture all their components here in the US, but I also learned about the passion of the Wisdom Audio team to deliver the best experience possible and strive to continue to make a better product.
After I had arrived in Carson City, the guys from Wisdom Audio had planned to take whoever from the July training was here early out to dinner at a local brewery.  After a few introductions in the lobby of our hotel between Wisdom Audio staff and other dealers from around the country and the UK, we were off.  The car ride over consisted of the regular conversations you would expect; "how long have you been a Wisdom dealer, how many systems have you installed, what are your thoughts on the system."  It was evident to me that other high-quality dealers from around the country have had some great experiences like us with the product and were happy with the performance of the systems.  One of the dealers had just recently completed a very high-end 2-channel installation flanking the largest Planar LED panel residential video wall to date.  We arrived at the brewery and ordered some local beers and continued to talk about our experiences with not only Wisdom Audio but other systems, components, etc.  The food was great, the atmosphere was fantastic, and we all had a fun time. It seemed like a perfect start to a few days that were filled with information overload.
The next morning was the first day of official training at Wisdom HQ.  The morning began with a briefing on the different types of speakers that we would be discussing over the course of the next two days, Line Source and Point Source. A Line Source expands like a cylinder transferring energy with only a 3 dB of loss per doubling of distance, which makes it much more efficient in the way it can fill a room with sound.  A Point Source expands like a sphere losing 6 dB of loss per doubling of distance. A Line Source will provide more direct, as opposed to reflective sound and allow you to hear more of the loudspeaker system and less from the room; everyone present will hear very similar volume and quality.  Needless to say, there are situations where a line source will perform better than a Point Source and vice versa.  Understanding what to use when is a great reason to partner with the design team from Wisdom.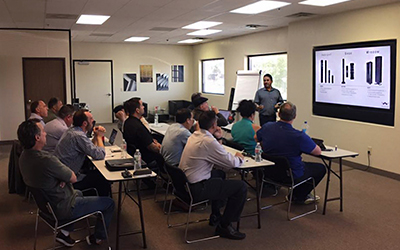 Our first listening demo was a pair of Insight Series P2i's paired with 2 SAS RTL Subwoofers being played through a Marantz SR7011 (no EQ – flat).  We were unaware of what speakers we were listening to at the start of the demo as Ron Rouse (VP of Sales) had an acoustically transparent screen dropped down in front of the speaker wall.  After listening to a dynamic selection of tracks, he raised the screen to allow us to see what was producing such a powerful reproduction of sound. It was a great way to see how Wisdom Audio can deliver great stereo sound with such small drivers in both the P2i's and the SAS RTL Subs. The second demo of the day was with (3) Sage Cinema Series Point 3's, (4) P2i's and (4) S90i's.  We listened to a few stereo tracks played back in a 2.4 stereo format through a Datasat RS20i paired with Wisdom Audio amplifiers.  It has been a long time since I've been in a room listening to music and got the chills from the content.  There was an overwhelming feeling that I was part of the soundtrack and could even hear the intake of air when the vocalist was preparing to sing the next line.  After a few tracks of being blown away by stereo content, we watched a scene from "Oblivion" in a 7.4 playback format.  There is nothing quite like diving into a movie on a properly calibrated system and forgetting you're at a training seminar in an office park.  I was immediately memorized and could feel my chest rumble as the subwoofers were pressurizing the room.  Overall, it was a great first day of learning about their technology and getting a chance to experience it.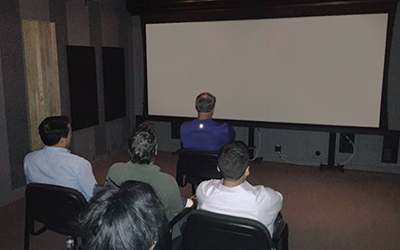 There used to be a time back in the good old days that when you were a dealer attending a manufacturer's training, they would take you out and show you the town.  Those days seemed to have dwindled over the last few years, but Wisdom Audio still feels that this is an important part of providing not only a fantastic training but a great experience while you are in town.  We packed up a few cars and drove from Carson City over the mountains to South Lake Tahoe for dinner at the Chart House.  
One of the things I love best about attending training and industry events is the opportunity to speak with other experienced veterans in our business.  We talked about what HDMI extenders we are using, how they approach hiring and retaining qualified technicians and programmers, what acoustic treatments do you prefer, what control system do you configure, and so on. It is always valuable to hear different ideas and what is working and not working, from guys around the country.
Day two started with an in-depth discussion on how line source speakers can fill larger rooms with sound without having to impact the area closest to the speaker.  The imaging and sweet spot are way bigger than I anticipated they would be.  And, after learning more about the technology works, I realized that LS is a perfect solution for sound in 2-story, open Family Room applications due to the direct sound field.  After our morning discussion, we were treated to a tour of the factory to see where the magic was happening.  It was great to see all the custom machining equipment on site for the Wisdom team to fabricate their parts in Carson City.  The attention to detail and perfection of every component was clearly on display as we watched one technician installing 1 of over 200 magnets on a speaker.  They even make custom shipping containers for the speakers and will only ship on pallets, which will ensure that a particular delivery driver will not drop or throw a speaker.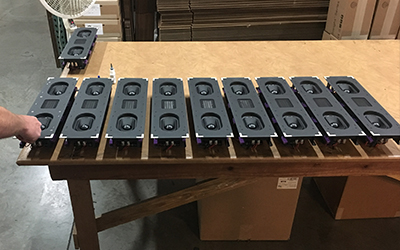 Following the tour, they treated us to a myriad of demos in the Wisdom Audio Private Cinema.  The room consisted of (3) Sage Cinema Series Line 3, (6) Sage Cinema Series Line 2, (9) Sage Cinema Series Point 2, (1) Sage Cinema Series Point 3, (4) STS RTL Subwoofers, and (11) Wisdom SA-3 Amplifiers.   From the Dolby Atmos demo from "Interstellar" to the "Jumpers from Goalposts – Up-Mix," by Ed Sheeran in stereo, the performance was mesmerizing.  What made this demo pop was the Dolby Atmos demo of "Taking the bunker" from Hacksaw Ridge.  The amount of detail from the dialogue, while machine gun fire and explosions were surrounding you, was awe-inspiring.  It also didn't hurt that the room had proper acoustics and was processed with a Trinnov Altitude 32.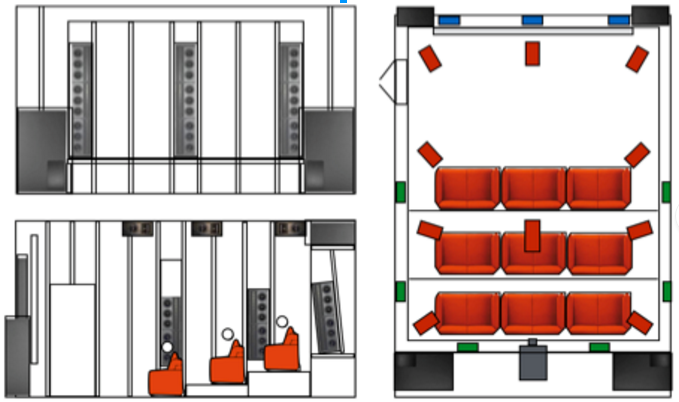 Wisdom Audio took us to a local French Bistro after our second day of class. Now, for anyone who knows me, knows I'm fairly picky when it comes to food but Z Bistro in Carson City provided some of the best food I've ever had, and I highly recommend hitting them up.
When dinner was complete, the team from Wisdom Audio invited us back to their headquarters to enjoy a movie in their Private Cinema.  We ended up watching "Free Fire," by Ben Wheatley.  Although it had some comedic value, it was the perfect movie for displaying your audio systems power to deliver a ridiculous amount of gunfire.  If you can handle some violence and little language, it is worth the 90 minutes on a well-calibrated system.
All in all, Wisdom not only met my expectations; but shattered them.  From having a town car waiting for me at the airport, providing catered lunches by a Wisdom employee, to explaining some groundbreaking technology, they hit the mark.  It's nice to know that there are still companies out there who care about their dealer base, and will do everything in their power to deliver the absolute best experience possible with their speakers.  If you would like to hear some of the speakers that I am talking about, please visit us at one of our three locations and prepare to be wowed!  We look forward to seeing you.
Tony Ferrante, Director of Business Development – Gramophone Ltd
Find out more about Wisdom Audio: http://www.gramophone.com/wisdom