YOU ARE INVITED: Gramophone LIVE! On Location
We are thrilled to announce the ULTIMATE FALL SEASON EVENT of 2022: Gramophone LIVE! On Location! Two unforgettable night events of magnificent high-performance audio & video of world-renowned brands for audiophiles and home entertainment enthusiasts. It will be an honor to have you here, celebrating the industry with us! When? October 26th, at Gramophone Timonium, and October 27th, at Gramophone Columbia, both nights from 6 pm-9 pm!
Register for Timonium, October 26th
Register for Columbia, October 27th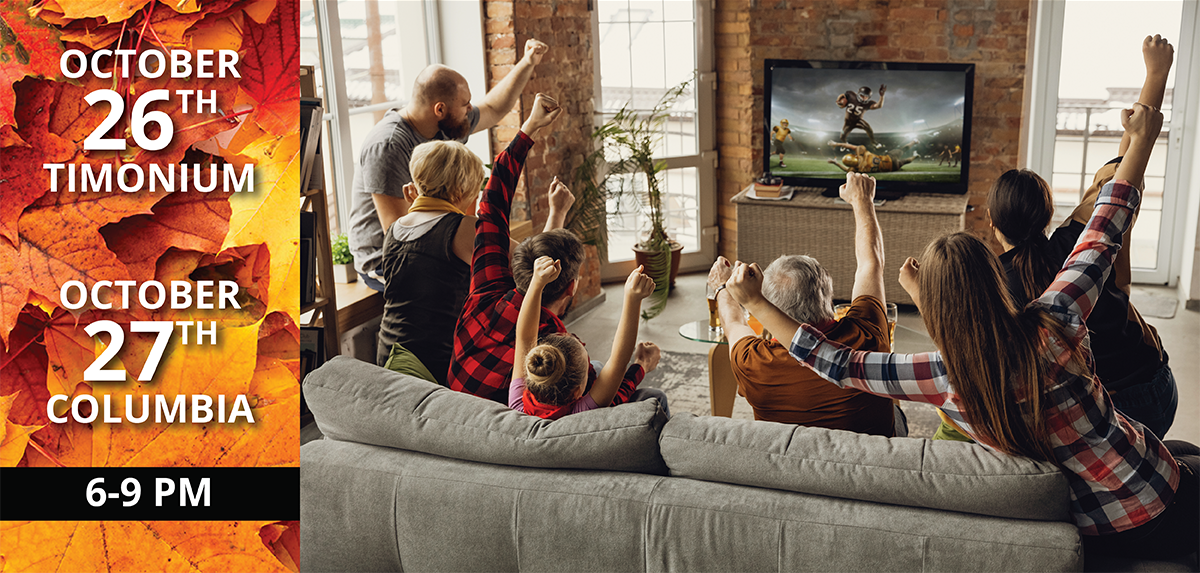 Without further ado, let's dive into what you can expect from this amazing event we have organized for you! First and foremost, drive to our locations and have your car parked by a valet service offered by us! An easy and comfortable way to start the night - we want you to feel welcomed and be able to enjoy yourself from the very beginning! Now that you are all set, walk in and be ready to join the party along with all the other audiophiles and enthusiasts like yourself!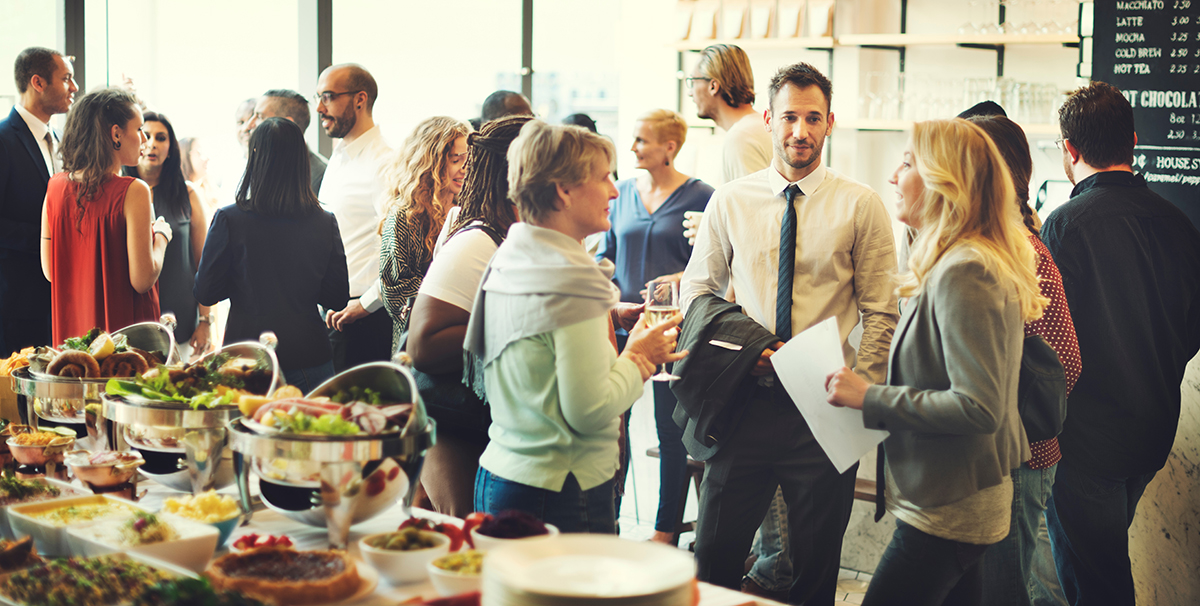 Have one-on-one conversations with reps from the brands that are pioneers in its industry, such as Audeze, Bluesound, Bowers & Wilkins, Kaleidescape, Marantz, McIntosh, MoFi, NAD, Pro-Ject, Rotel, Sonus faber, SONY, and more to be announced! Both the vendors and our specialists will be available to help you through the night, so this is the perfect opportunity to watch exclusive demos, and ask questions about the products you're interested in! We are also very excited to have some really special guests coming to the event, such as Ken Zelin from McIntosh and Will Klein from Sonus faber - a truly unique chance to talk to these guys that are so important in the industry!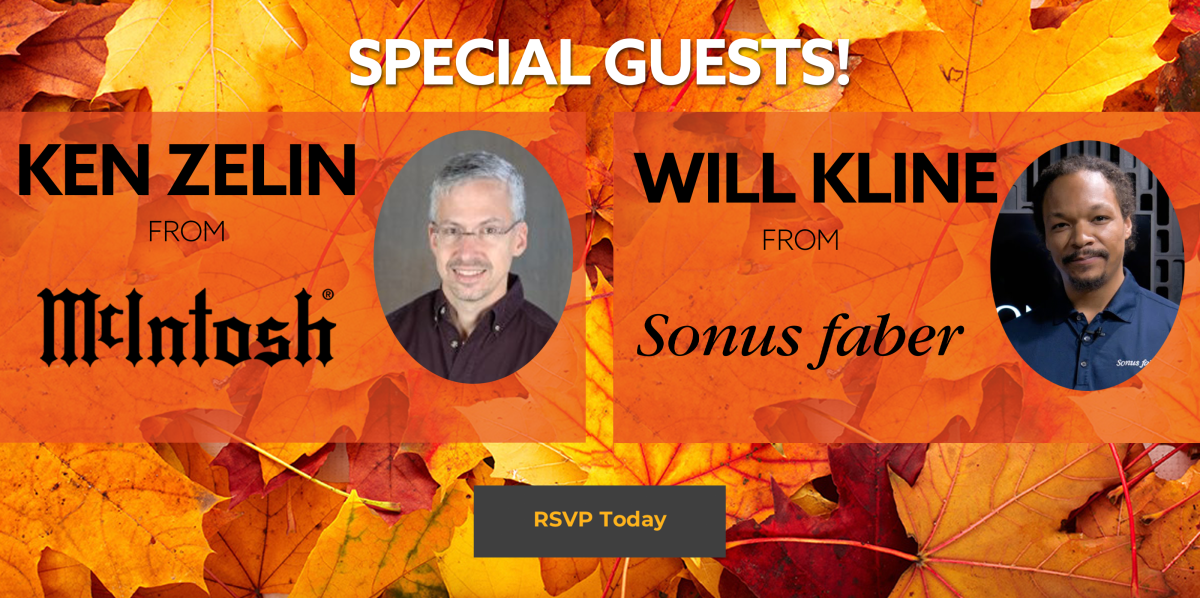 We are also extremely excited to show you the amazing two-channel McIntosh stereo system in the new Jeep Grand Wagoneer, thanks to our friends and clients at Len Stoler Jeep! YES! You get to see and experience it in person, as we will have this awesome car here at the event!
If you are having doubts about building a home theater in a vacant space in your house, if you're looking to upgrade your hi-fi system, if you're thinking about getting a new pair of headphones, or even if you're interested in getting to know more about A/V,  this is the perfect place to see the latest and greatest of the industry, to learn more about the products, and more importantly, to experience them in person, demoing them in the presence of the vendors! It really doesn't get any better than that! And because we want you to have an amazing time while you're here, we have some good promotions and discounts going on involving Bowers & Wilkins, Sonus faber, Pro-Ject, NAD Electronics, Marantz, and so much more!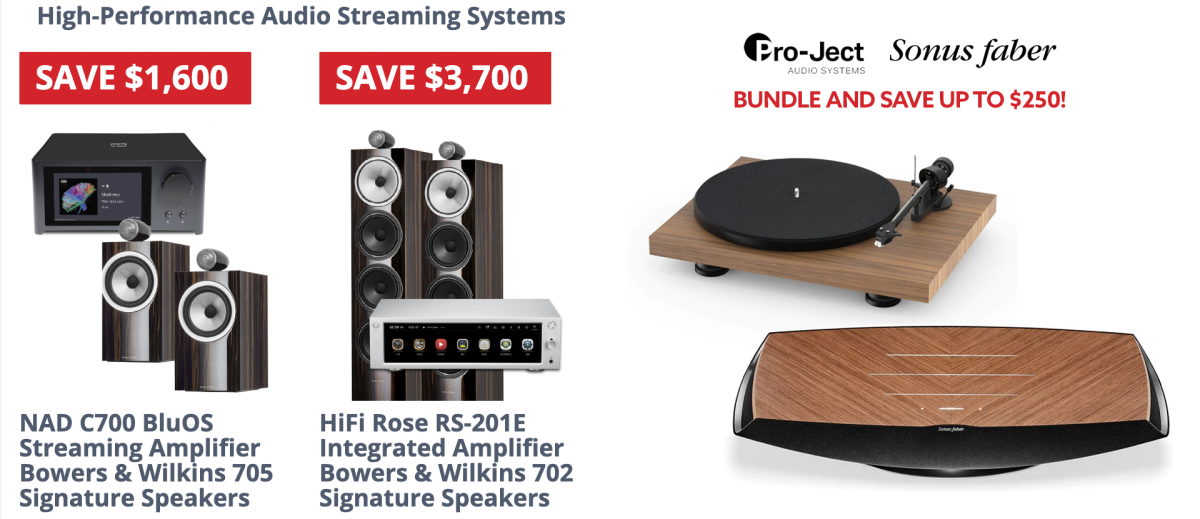 If you can't physically make it to the events, we got you! For the first time ever, we will live stream the event on our YouTube Channel, where it'll be possible to, not only have a glare of what's happening, but also to see exclusive content such as interviews with the vendors, and a sneak peek of the educational sessions! Subscribe to our YouTube Channel and don't miss a great opportunity to join us even if you are in a different country!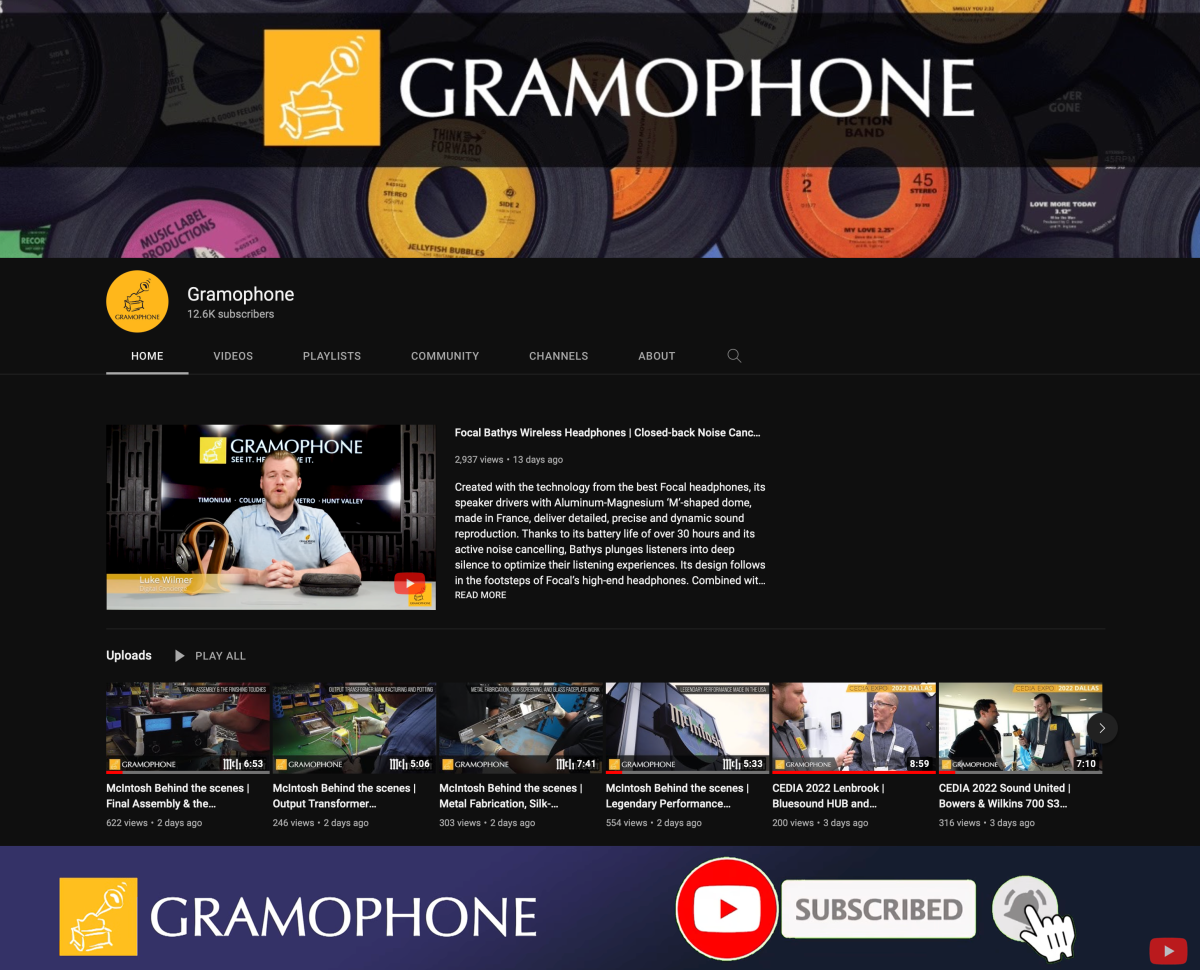 Of course, enjoy food and drinks while experiencing everything we have prepared for you! Don't wait any longer and REGISTER NOW! 
Register for Timonium, October 26th
Register for Columbia, October 27th
𝗪𝗘 𝗪𝗜𝗟𝗟 𝗕𝗘 𝗦𝗘𝗘𝗜𝗡𝗚 𝗬𝗢𝗨 𝗧𝗛𝗘𝗥𝗘 🍂🎶🥂