"A Top Five Showroom"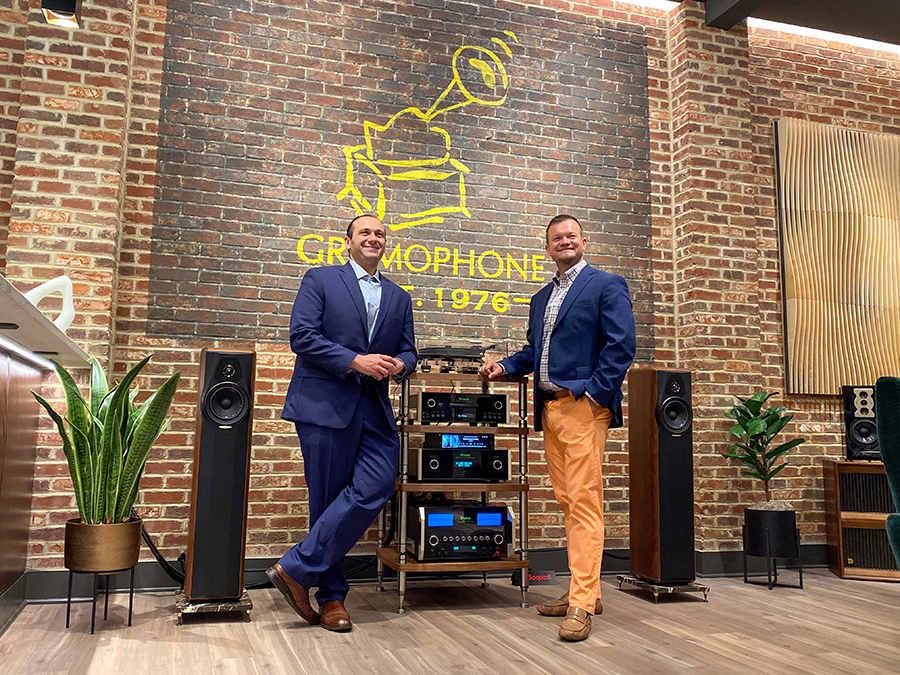 SEE IT. HEAR IT. LIVE IT! On Thursday, May 18th, we hosted an event celebrating the Grand Opening of our finest showroom yet. The Gramophone Experience Center, at 8 West Aylesbury Road in Timonium, MD, is located directly across the parking lot from our long-standing Timonium location.
The Experience Center offers an environment considerably different from what one would see in a traditional stereo/home theater retail shop. Yes, some amazing audio/video products are featured, including perhaps the finest two-channel systems you have ever heard. But the Experience Center has to be lived to be appreciated. Top-of-the-line products from many of our industry's best brands are on display, so you will hear the latest and greatest.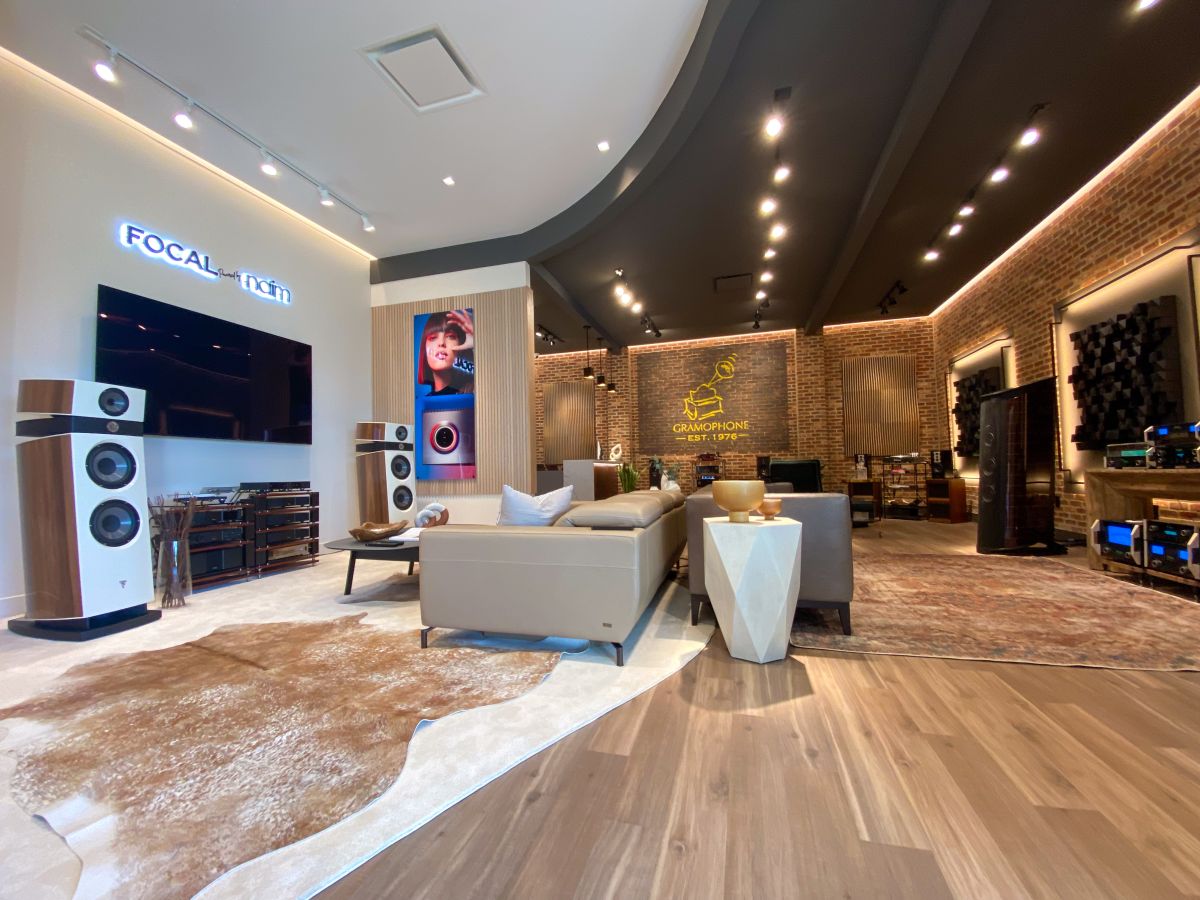 You may be every bit as impressed by the design of the space. Design (how products aesthetically fit into your living area, and how easy the system is to use) may be an afterthought, or ignored entirely. The Experience Center showcases the best that our design and build, lighting, and electrical teams can accomplish, and when you see the Experience Center for yourself, you will know why we are so proud of the results.
The Grand Opening event was a big success, with many of the participants offering positive comments about how impressive the showroom is. One industry veteran commented, "I travel all over the country, and this is a top-five showroom for me". The finest products available from Focal Powered by Naim, McIntosh, Sonus faber, Bang & Olufsen, and many more premium brands are on display.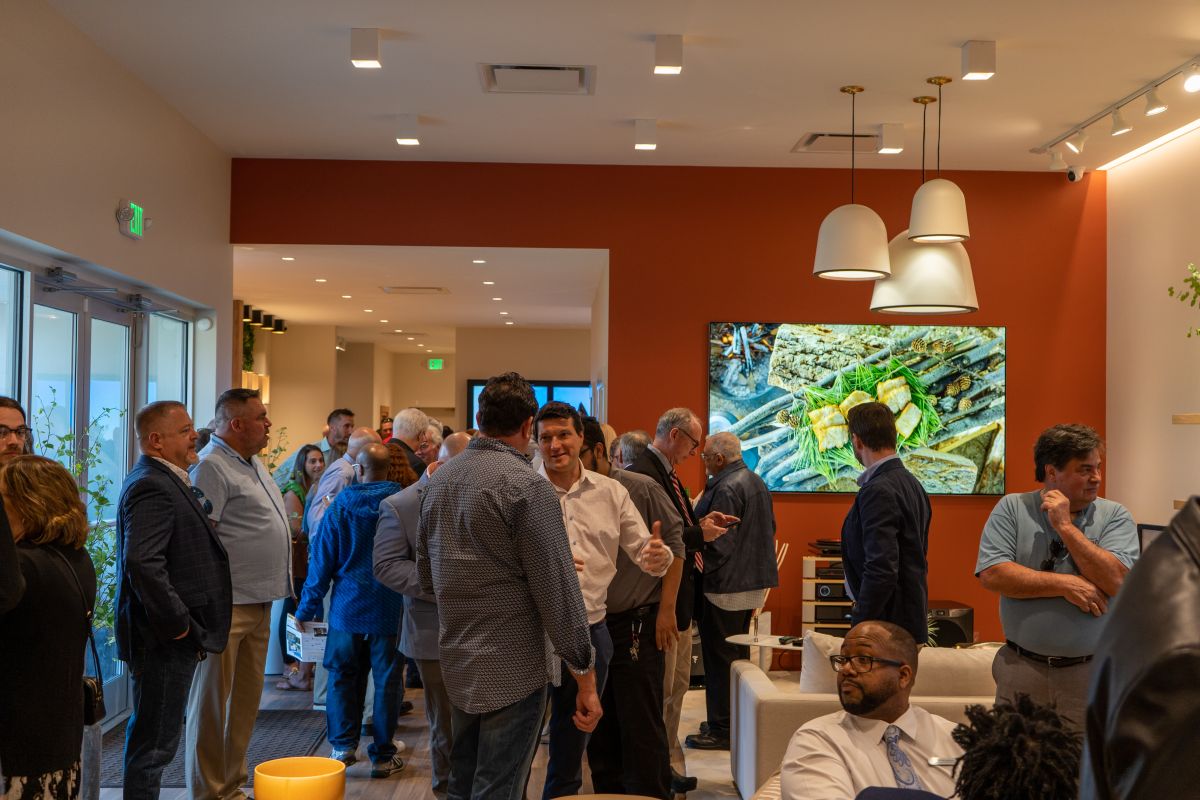 Bang and Olufsen is our newest vendor partner, and they have long been a rarity among electronics brands. At this event, we demonstrated the awesome BeoLab 50 speakers. Our guests were impressed by their gorgeous sound and visual appearance. Question: how many electronics vendors have been featured with their own exhibit in the Museum of Modern Art in New York City? The only one that we know of is B&O. A pillar of the design community, B&O is well at home in the Experience Center.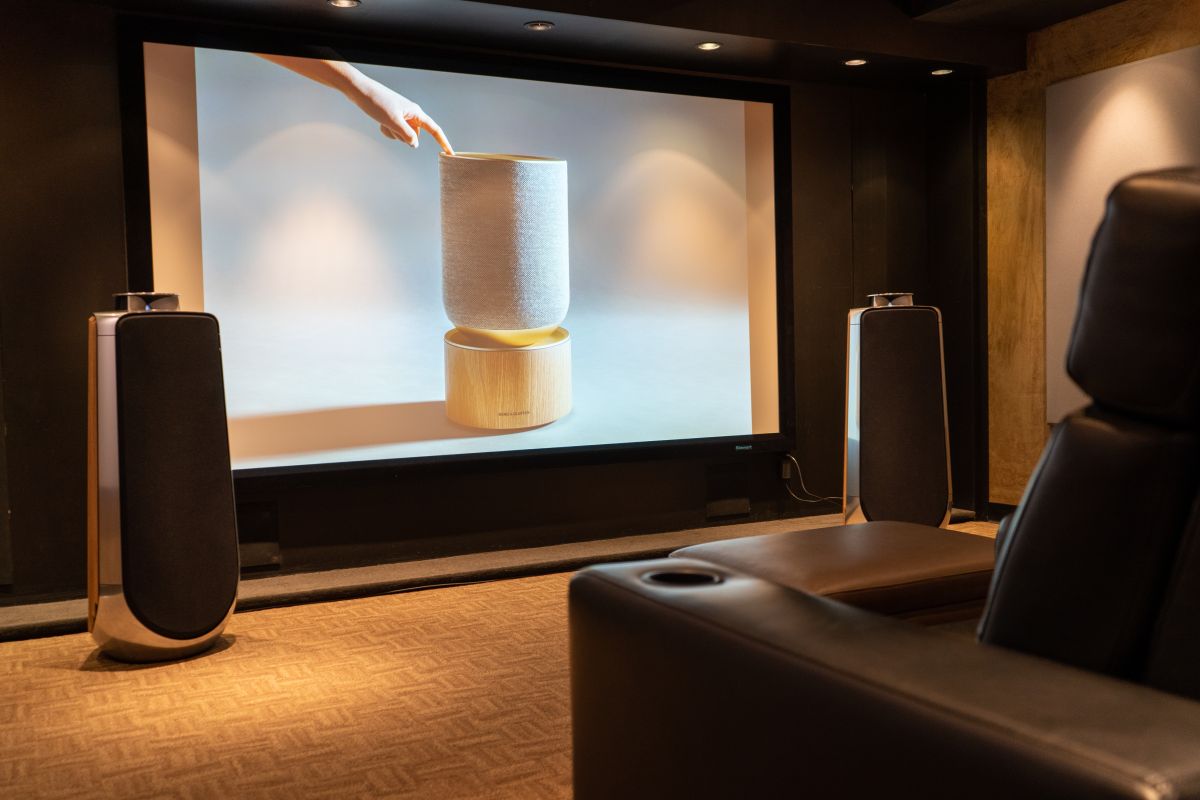 Josh AI, an automated voice control system, impressed everyone. Voice control of music, video, and lighting is something that most folks haven't experienced. Josh AI is on display at our Experience Center and was demoed frequently. Our guests kept commenting on how amazed they were that voice control is no longer something on the horizon. It is here today, and here to stay.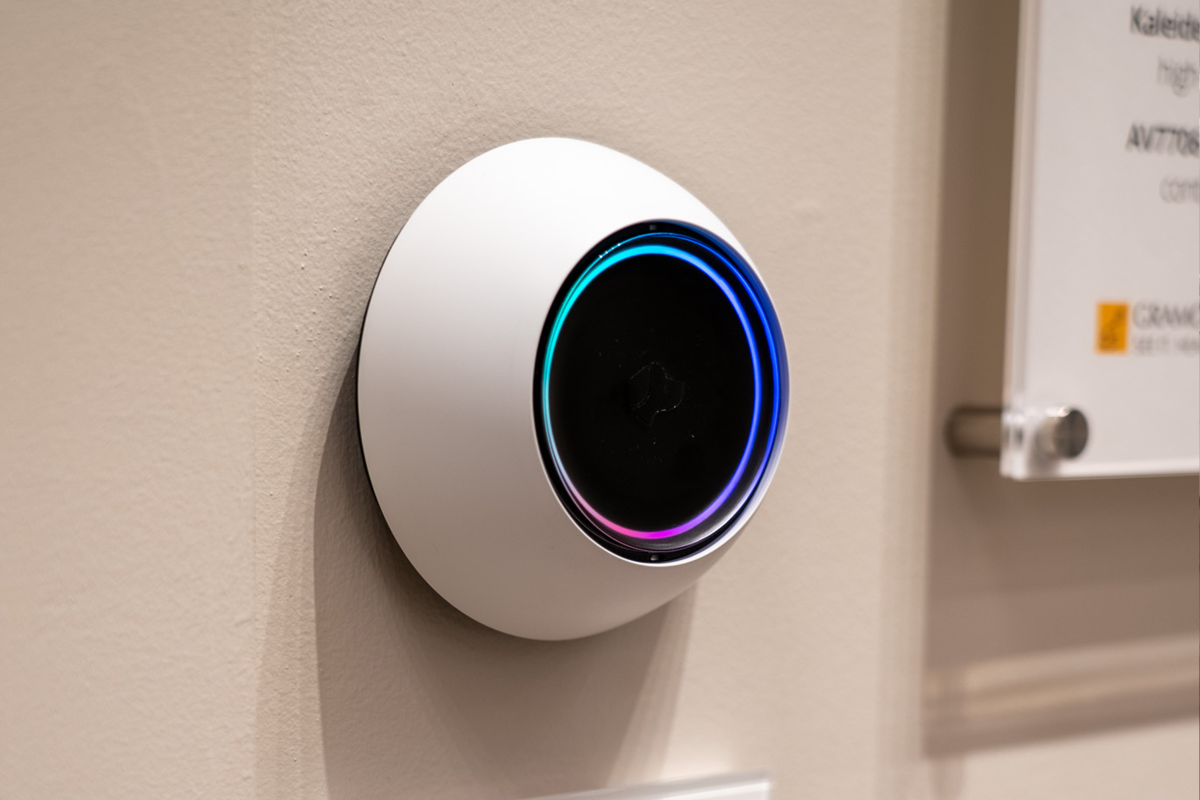 As of this writing, our Focal Powered by Naim "store within a store" at the Experience Center is one of only two such locations in the USA Eastern time zone. Our guests were excited by these displays, with an unrivaled sound achieved by combining the complementary acoustic and electronic solutions from Focal and Naim Audio.
Three separate McIntosh systems show some of the best that the iconic McIntosh team can create. The reaction to our $300,000 plus system, featuring Sonus faber speakers and McIntosh's 1.5k monoblock amplifiers, was fascinating and is a must-hear when you book an appointment for the Experience Center.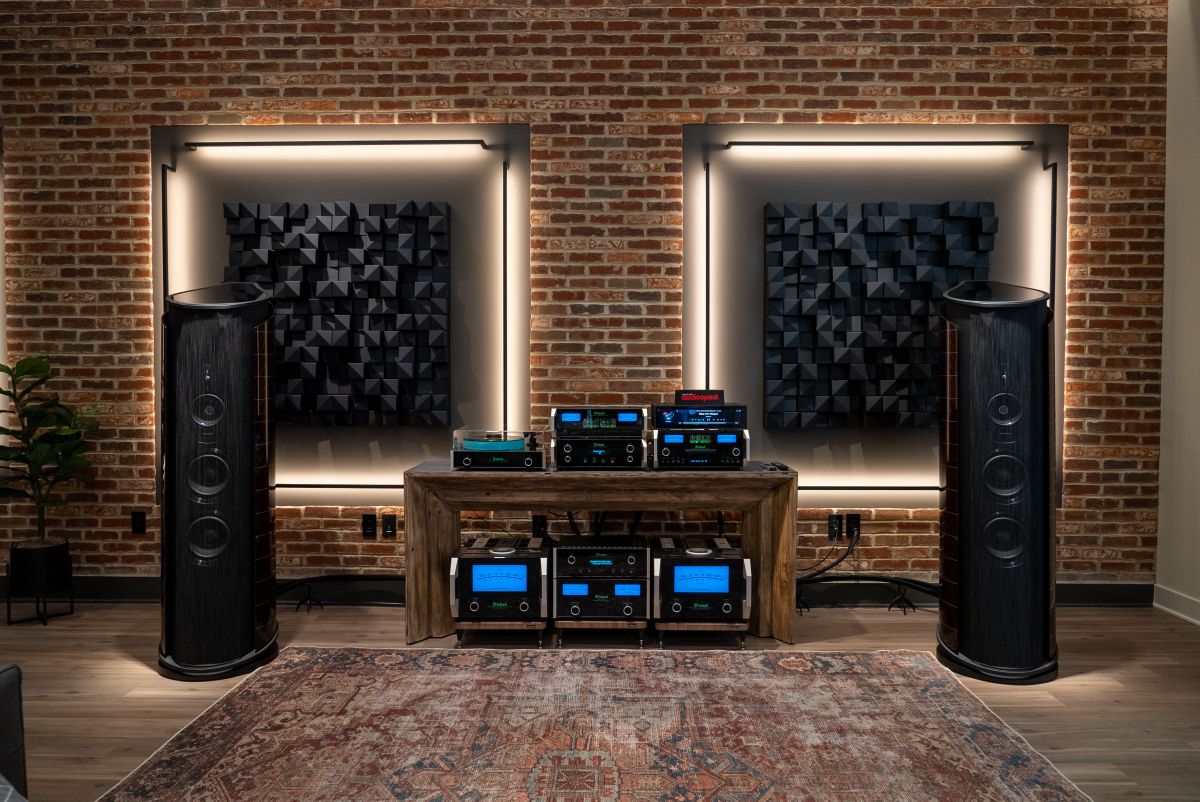 Our Hidden Theater was consistently packed during the event. Our local rep who presented there commented, "The first chance I had, I went for a quick break - not realizing that the event was nearly over already!" Many consumers want great sound, minus any visual interruptions from speakers, subwoofers, projectors, etc. A blend of our talented design and build team's expertise, and the amazing technology that can eliminate visual reminders of a great home theater system, had our visitors dazzled.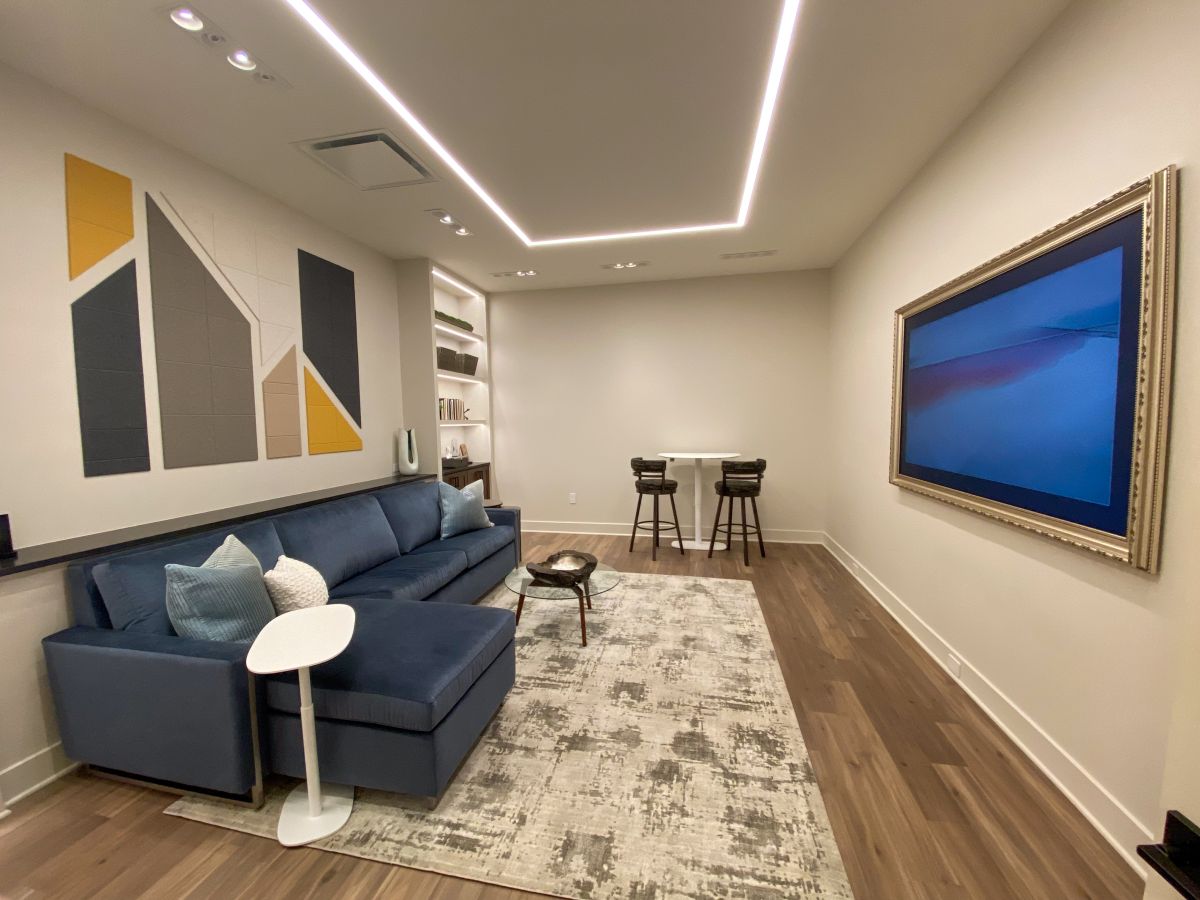 Gramophone's Experience Center is open by appointment. Treat yourself to the latest and greatest in technology and design. To schedule your VIP tour today, visit us online at gxc.gramophone.com, or call 410.237.HIFI (410.237.4434).