Top 10 Holiday Gift Ideas | Day 2: B&W C5 In-Ear Headphones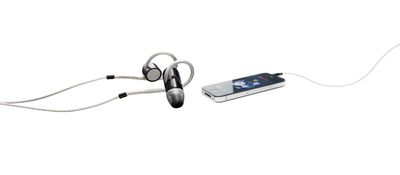 Our friends at Definitive Audio in Seattle, Washington reviewed the Bowers & Wilkins' C5 headphones, and here's what they had to say:
The unique secure loop design is a big differentiator for these headphones. The surprisingly comfortable cushioned loop fits securely to the inner ridge of your ear, while the sound tube is weighted towards your inner ear… keeping them from falling out like other ear buds typically do. These are a great gift for music lovers who take their music on the go — at work or home, as well as running, biking or any activity that requires movement.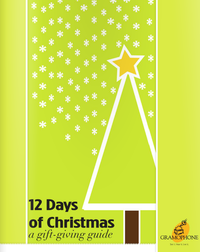 Our Holiday Gift Giving Guide for 2011 features a number of products to enhance your computer audio as well as improve upon the clarity of your music. Whether you listen to Coldplay, the Beatles, Tinie Tempah, Beethoven, or Pearl Jam, these gifts are sure to please.
The cheap white earbuds that come along with all Apple products have become an iconic symbol for your portable audio, but compared to the C5s, they're just that: cheap, white plastic. 
---
Back in September TechCrunch wrote a glowing review of the C5s. Here are just a few of the comments they made:
These in-ears are not the company's first attempt at headphones, as they also sell the over-the-ear P5s. Those retro cans cost $299 and more than hold their own at that price point dominated by hip-hop-endorsed headphones.
They're a great value at $179 and can easily rival in-ears costing north of $200. They don't sound as good as the P5s, but they feel great and are much more versatile than the over-the-ear set.
They light up once they're fed music compressed for portability. The C5s even sounded better than the more expensive Shure SE315 in-ears. The sound was fuller even though the bass response wasn't as powerful, while the highs were much sharper. Plus, the C5s are so much more comfy.
We are 100% sure that whomever receives these as a gift will be pleased with your decision!