Rotel RAS-5000: High-Performance Audio, Priced at Less Than You'd Think!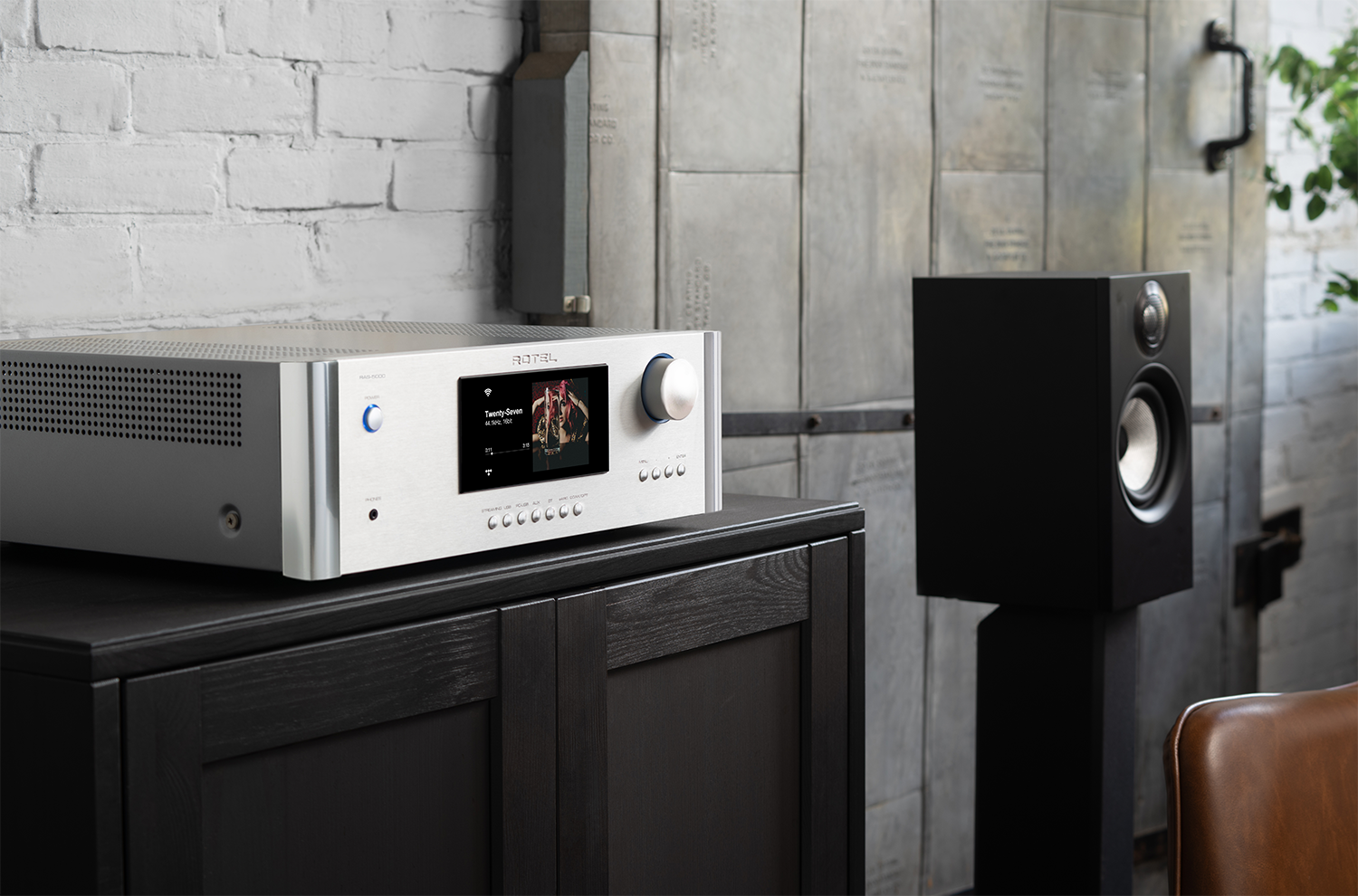 Knowing Rotel's reputation as a builder of audiophile sound quality products for reasonable money, we at Gramophone were happy to hear about Rotel's latest product. It is the RAS-5000 Amplified Streamer, a powerful amplifier/preamplifier combo with a high-performance streaming engine and a color front panel display. Add in an HDMI eARC for connecting your TV, so movies and favorite TV shows sound great through your high-quality speakers, instead of through the tiny speakers in most flat-panel TVs, and at $2,995, it's a product that all kinds of customers find appealing.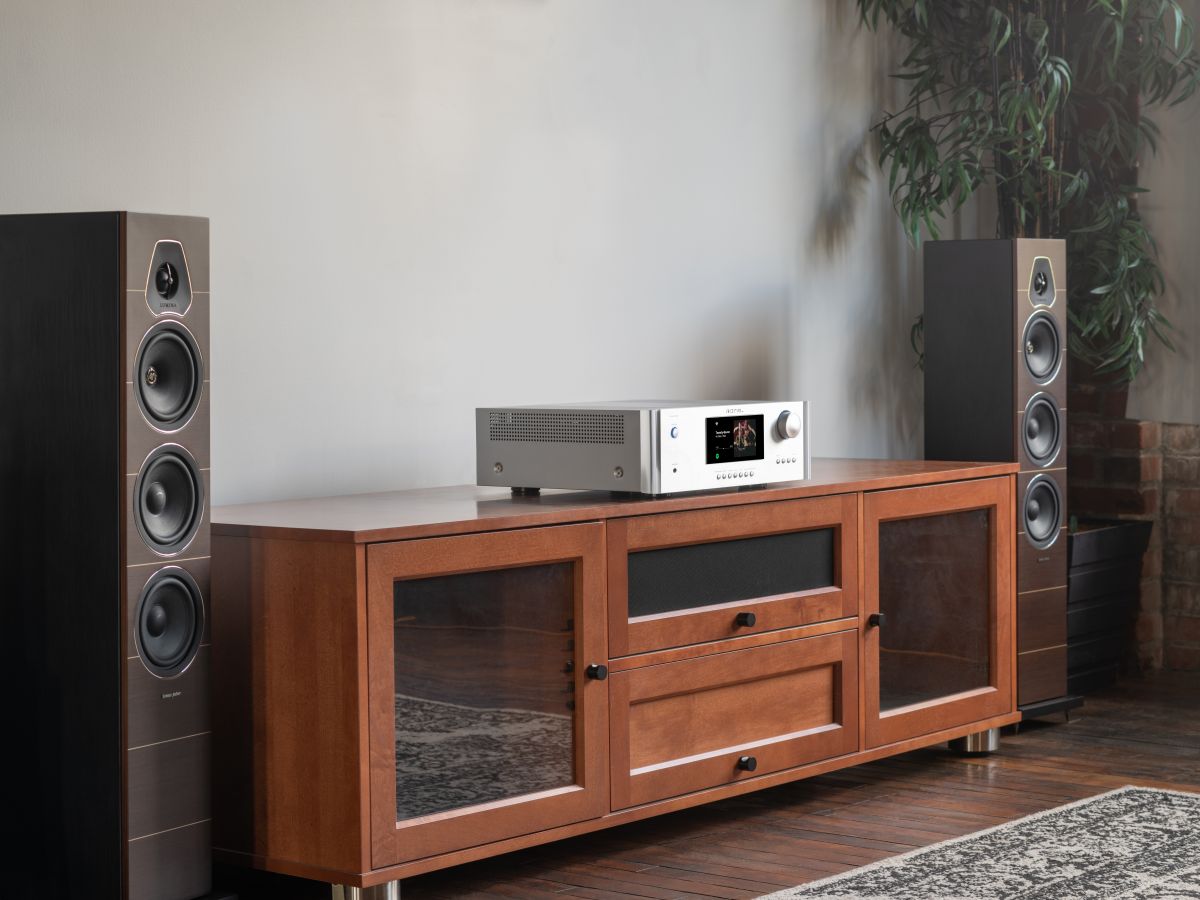 But, you may ask, isn't Rotel an audiophile company, not known for streaming? Yes - and that's why this product is so appealing. We'll discuss the RAS-5,000 audiophile qualities in a bit, but first, let's talk about the streaming aspect. If you're not streaming with services like Pandora, Spotify, Apple Music, Qobuz, and Tidal, please consider getting into this convenient way to consume content.
Decades ago, streaming was considered - correctly - to be a vehicle for "easy to use, but low-fidelity" sound. Streaming in 2023 however means access to almost any musical content you can imagine, and in very high resolution. A friend of mine in our industry who has owned a number of the high-quality turntables of the past 3 decades, recently surprised me when I asked what percentage of his listening is streaming vs. vinyl. His response - "100% streaming, I've gotten rid of my records and turntable." High-resolution streaming can sound excellent, even for those who really know great sound.
The high-performance streaming engine in Rotel's RAS-5000 supports Airplay 2 and Google Cast, so whether you are an Apple or Android user, you can use your phone to stream and control volume, skip tracks, etc. As you already know your phone, it is nice that you don't need to learn a new remote or app to use streaming or Bluetooth. A remote however is included (and is handy for operating a legacy connected component, such as a CD player) and an app will be available from Rotel shortly.
RAS-5000 also supports MQA and is Roon-ready. In addition to Tidal Connect and Qobuz, two of the most popular high-resolution streaming services, it supports Spotify Connect and offers literally thousands of internet radio stations, from all over the world. In fact, almost any streaming service that is available on your mobile phone, tablet, or computer will sound great played through this fine amplifier/streamer.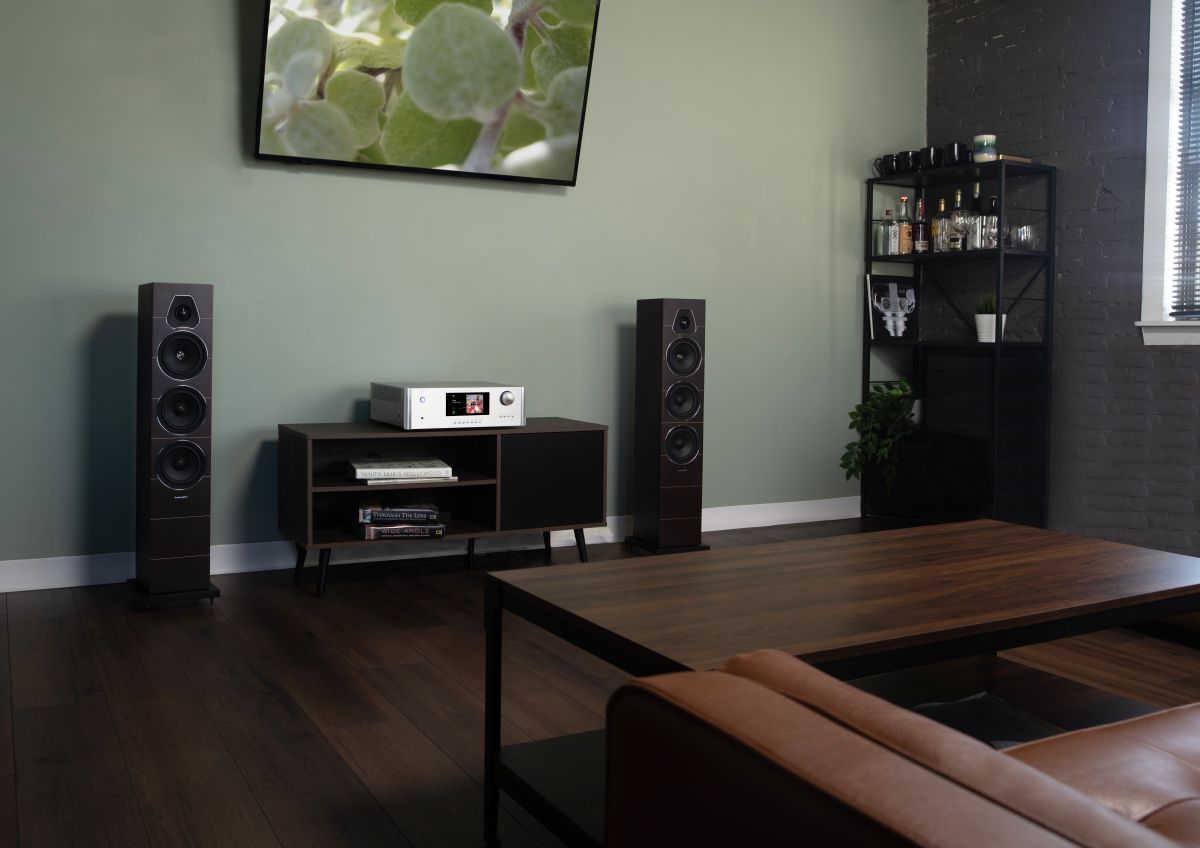 Bluetooth streaming also sounds great, via the included aptX HD Bluetooth. Yes, the quality is a bit lower than a high-res service like Qobuz. But there is a wonderful convenience factor in that your neighbors, friends, and relatives often have fun with new music on their mobile phones. With aptX HD Bluetooth, they won't have to get onto your network in order to play good-sounding music on your system.
RAS-5000 also includes a large, colorful front panel display that displays album art. From across the room, you can see the cover of the currently playing album! It also shows track names to inform you about this song. Is it necessary? No - but it sure can make your listening experience more fun. While we're talking aesthetics, the RAS-5000 is nice looking in an understated way and is available in either black or silver finish.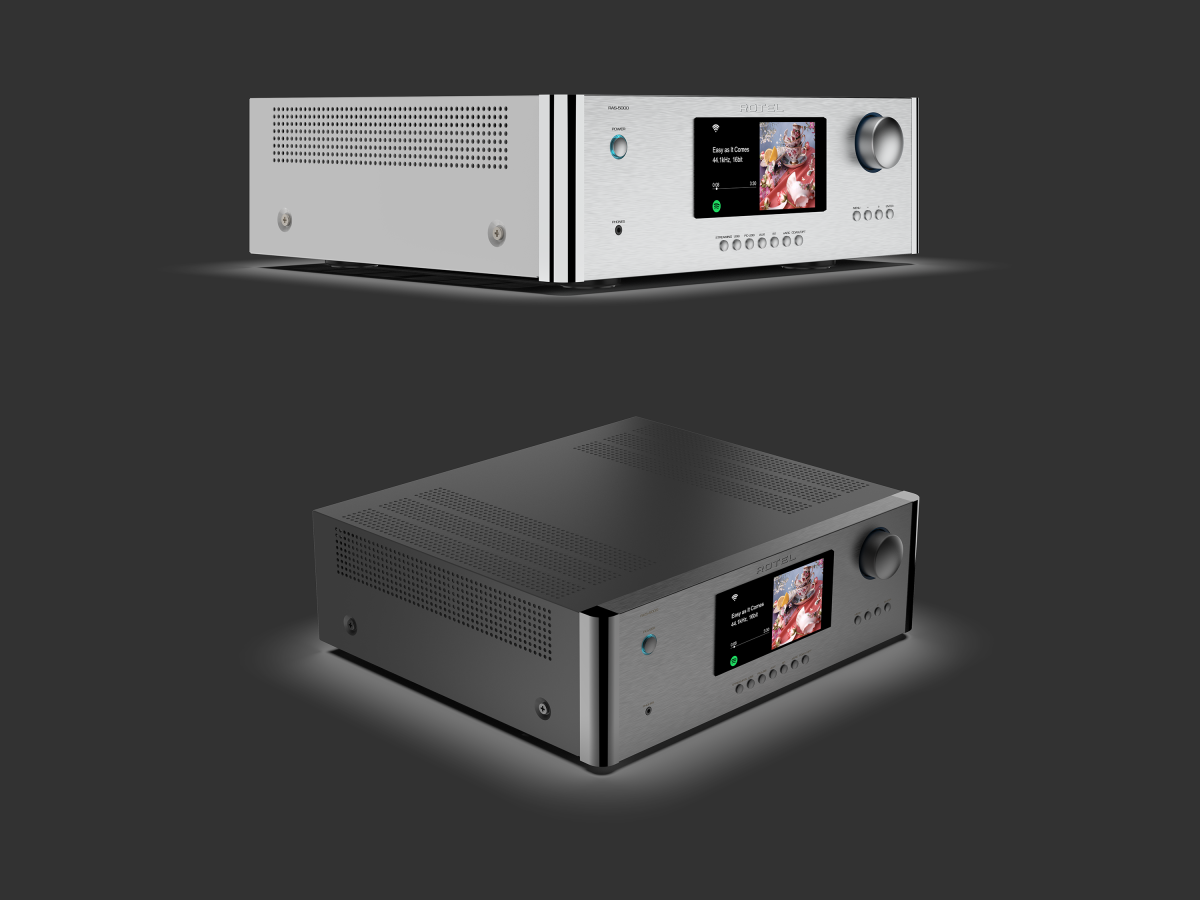 This quality streaming is possible via a custom Rotel digital section, featuring a high-performance ESS 32-bit DAC. With digital inputs and streaming, you'll get up to 24 bit-192 k resolution. With your PC-USB input, your laptop's digital music files and MQA audio files are supported up to 32-bit, 384k resolution.
What makes RAS-5000 intriguing is that this fine streamer is on board with a really high-quality integrated amp. A powerful class A/B amp delivers 140 watts RMS @ 8 ohms, and 220 watts @ 4 ohms, enough power for even some of the most power-hungry speakers. Rotel built in an over-engineered power supply for a quiet background, with a huge custom toroidal transformer. A beefy power supply means lots of current when your music or movie has a big crescendo and you need it. We're very impressed with the bass this amp delivers.
The preamp section sounds great, and offers multiple inputs and outputs: RCA analog for CD players; coax and optical, for legacy TV's; and PC-USB input for your computer files, supporting PCM and native MQA and MQA Studio decoding. Preamp outputs are included, so if you move this into a large basement or great room you can add a separate power amplifier and still use the preamp / DAC / streaming section, and subwoofer output means you can add more powerful bass to your system anytime.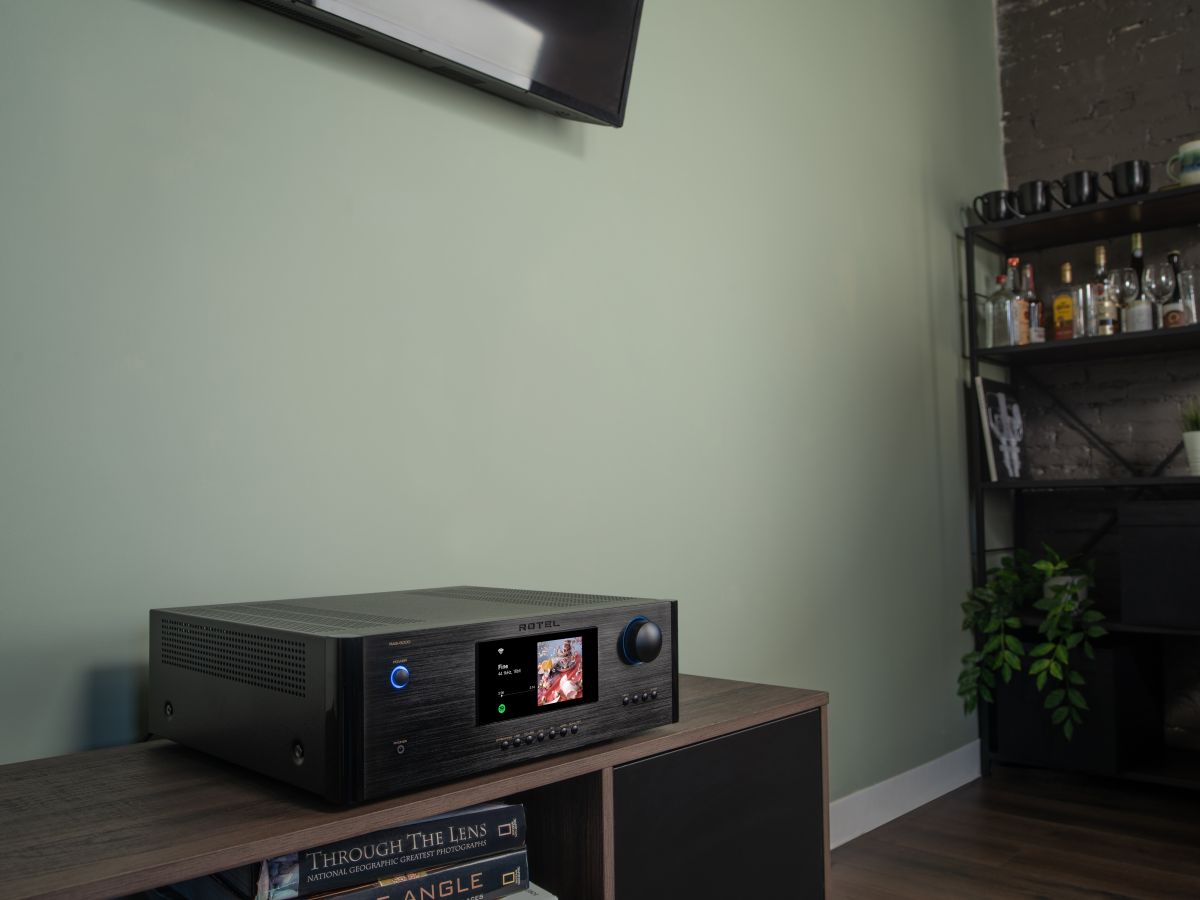 Shipping begins November 2023, at a US retail of $2,999. In our view, Rotel really stepped up to the plate with this very high-value product, and we think you will absolutely love it. With Rotel's powerful and fully featured RAS-5000, you can access your favorite music & movies the way you already do, likely with better fidelity than you are used to. If you have been considering a separate amp, preamp, and streamer, you may be able to buy this one high-value product and shift some of your budgets over to better speakers, for an even higher-performing overall system. Bravo, Rotel!