The Perfect Day for Two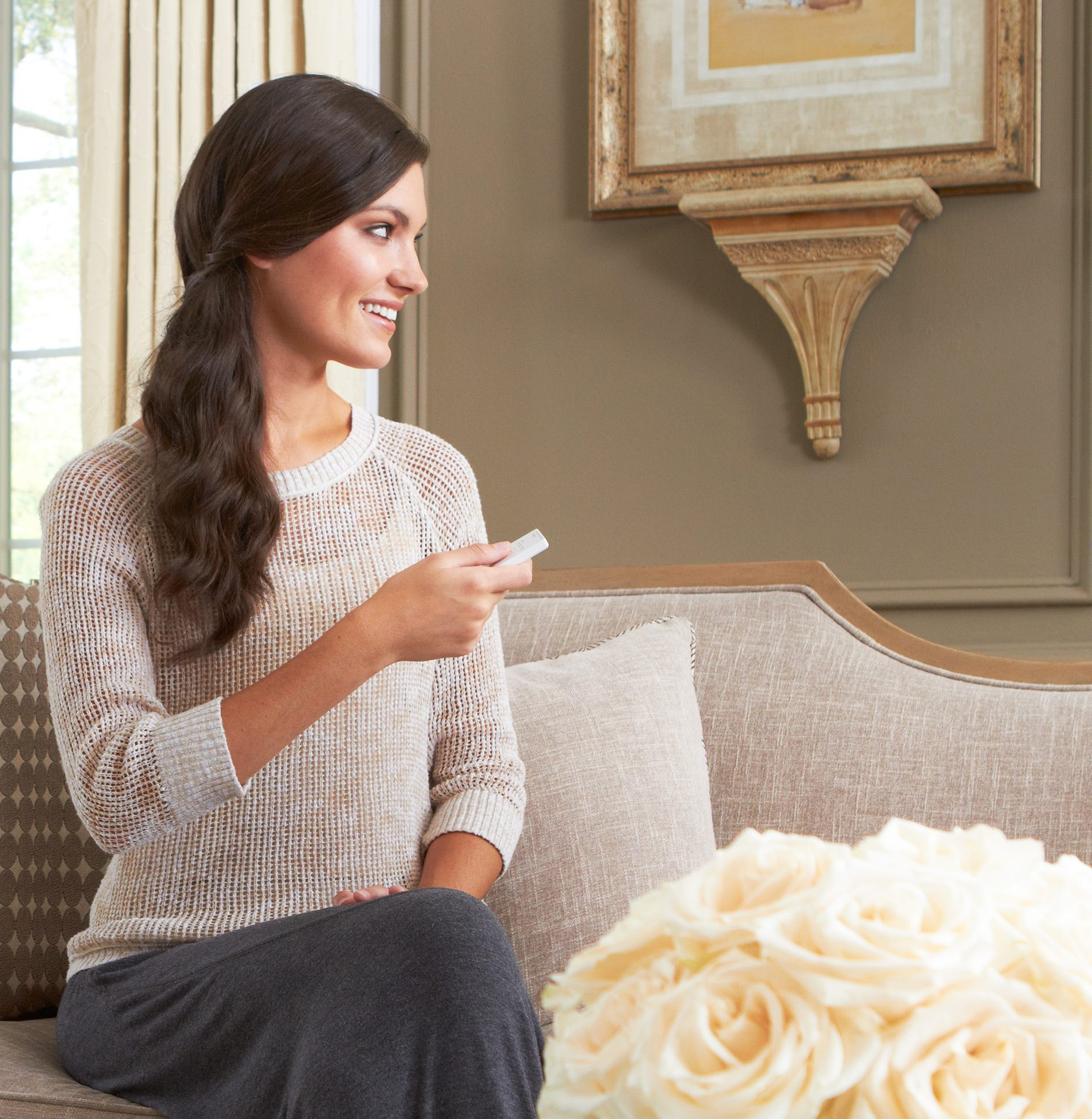 Count on Gramophone for the perfect day for two... and not just you and your special someone, but our two: lighting and automation. Set the mood for the perfect Valentine's Day not with just flowers and homemade dinner, but with gorgeous scenes created with automated lighting and streaming music.
GET STARTED
Set your lighting scenes with the touch of a button, from a wireless remote or your iPhone or iPad.
Let Gramophone help you configure your lights' color, brightness, or even time them to dim or brighten throughout the day. 
MOVIE TIME
Fussing with shades and stubborn blinds is not exactly romantic. Opt for automated shading solutions instead, so when your date's ready to relax and unwind to Casablanca or the latest rom-com, your TV room is ready too.
Forget about glares on your TV or fumbling for remotes - automated shading, as well as touch-of-a-button TV automation is just a call away.
SERENADING
Impromptu dancing is much easier with an easy to use wireless speaker system. We have an incredible variety of solutions for all of your music streaming needs, whether you want multi-zone audio from hidden speakers, or need a way to connect your current speakers to your network. Frank Sinatra's crooning has never been so accessible.
END SCENE
Cuddle up to your special someone without worrying about lights and temperature. No need to stress about waking your partner when you can turn off lights or cool the room from your smartphone.
Falling asleep, and forgot if you locked the front door? Don't worry - depend on your automated home security system for that too.
Start your Valentine's Day right by getting in touch with us today!