Kanto ORA Desktop Speaker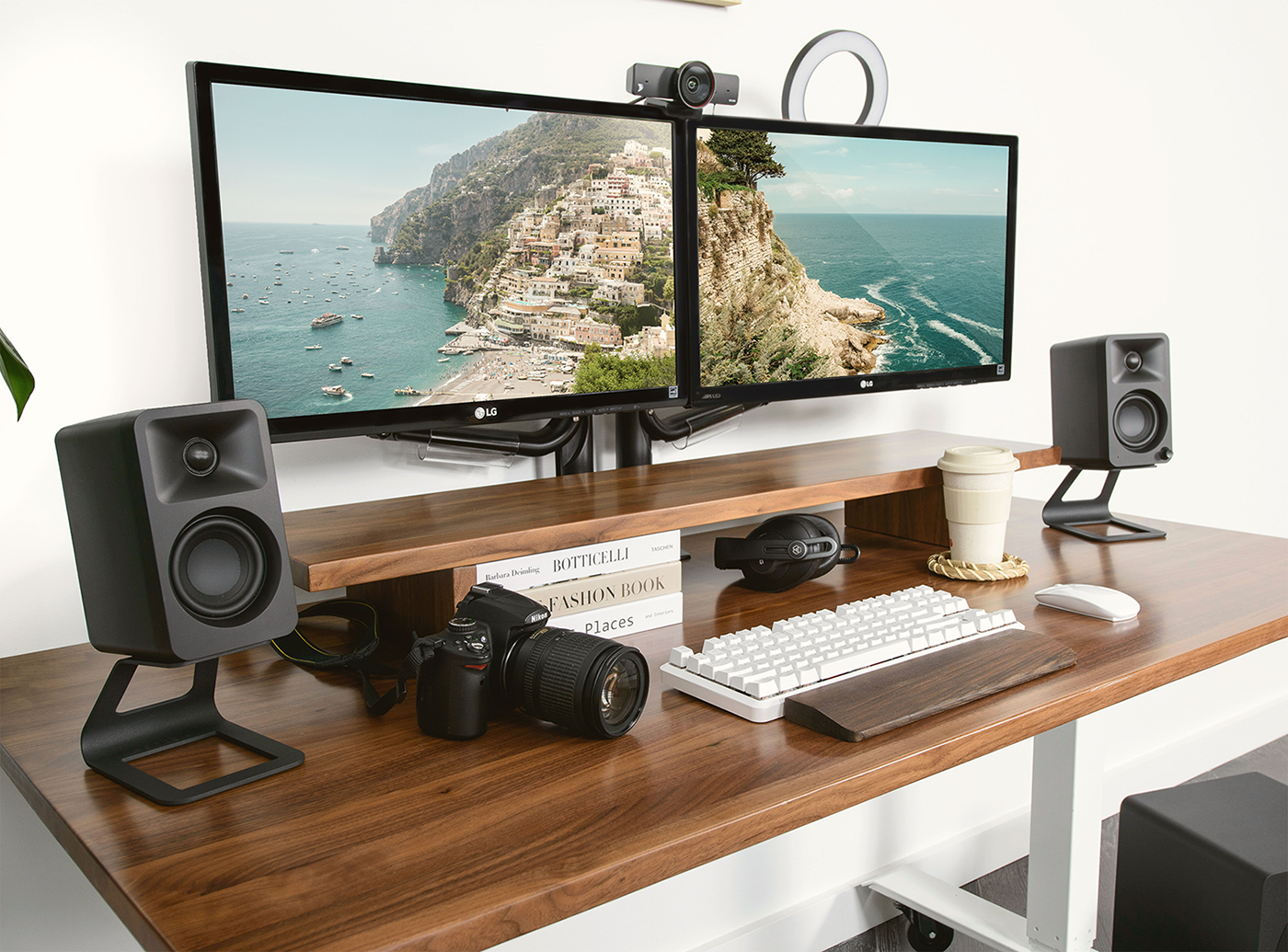 Do you want reference quality sound, but don't have much space on your desktop? If you have had enough of the not-quite sound of computer speakers, or you are a musician or vlogger wanting good sound from speakers that occupy almost no space, Kanto ORA may be just what you are looking for.
Kanto ORA can literally fit in the palm of your hand and weigh just a few pounds, yet they play much bigger than they really are. They aren't designed to compete with giant towers and subwoofers, but rather, to outdo most small (and typically bass-shy) speakers you have heard.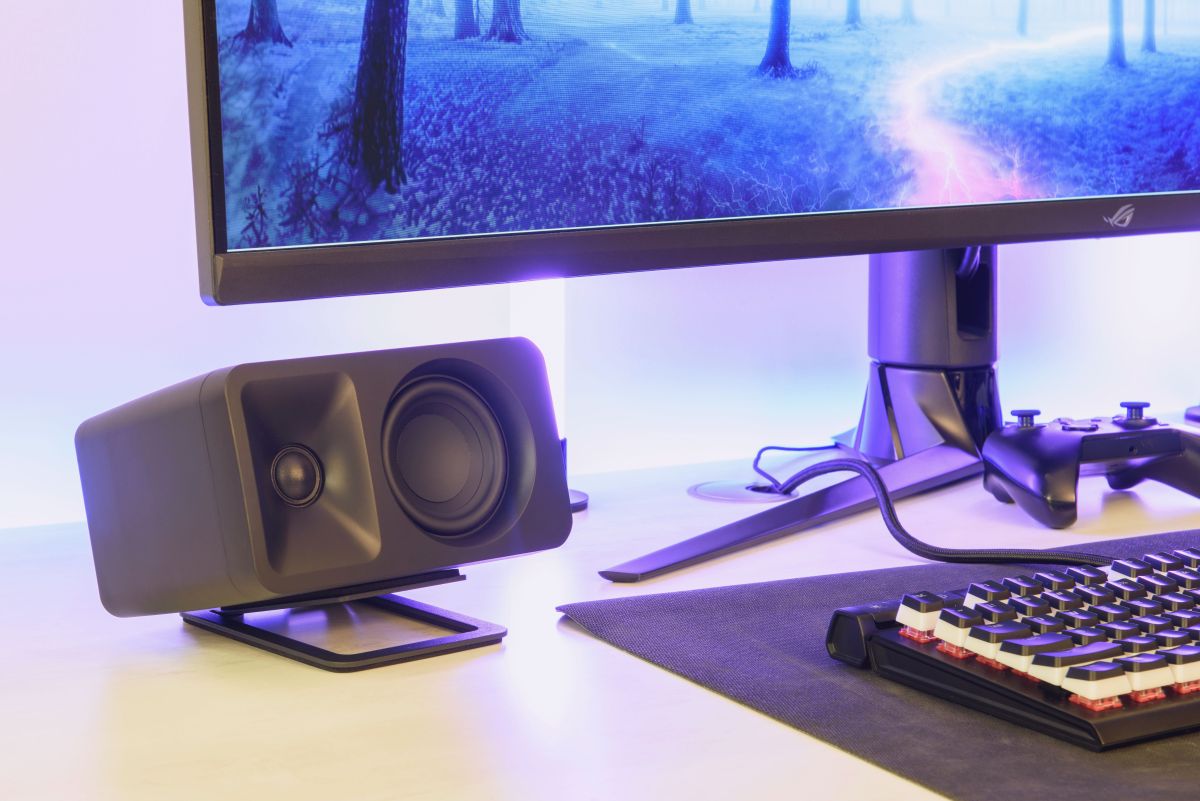 This is Kanto's first truly active loudspeaker: amplified, but with drivers and tweeters individually powered by compact digital amps inside the speakers that are digitally tuned. This method eliminates the need for a crossover network. You end up getting the most you can get from both Twitter and Driver, without them interacting negatively with each other. A computer speaker, or a studio monitor… ORA has a foot in each camp.
A total of 50 watts are cleverly divided up. Each speaker has a 9-watt amp for the tweeter and a 16-watt amp for each woofer. The DSP circuitry is custom-tuned for the best performance from the driver and tweeter. The driver is a 3" pulp driver, magnetically shielded in case you want to use it with an old-school CRT monitor. The tweeter offers surprisingly good imaging, with both vertical and horizontal dispersion, due to the cabinet's built-in waveguide - very clever, Kanto!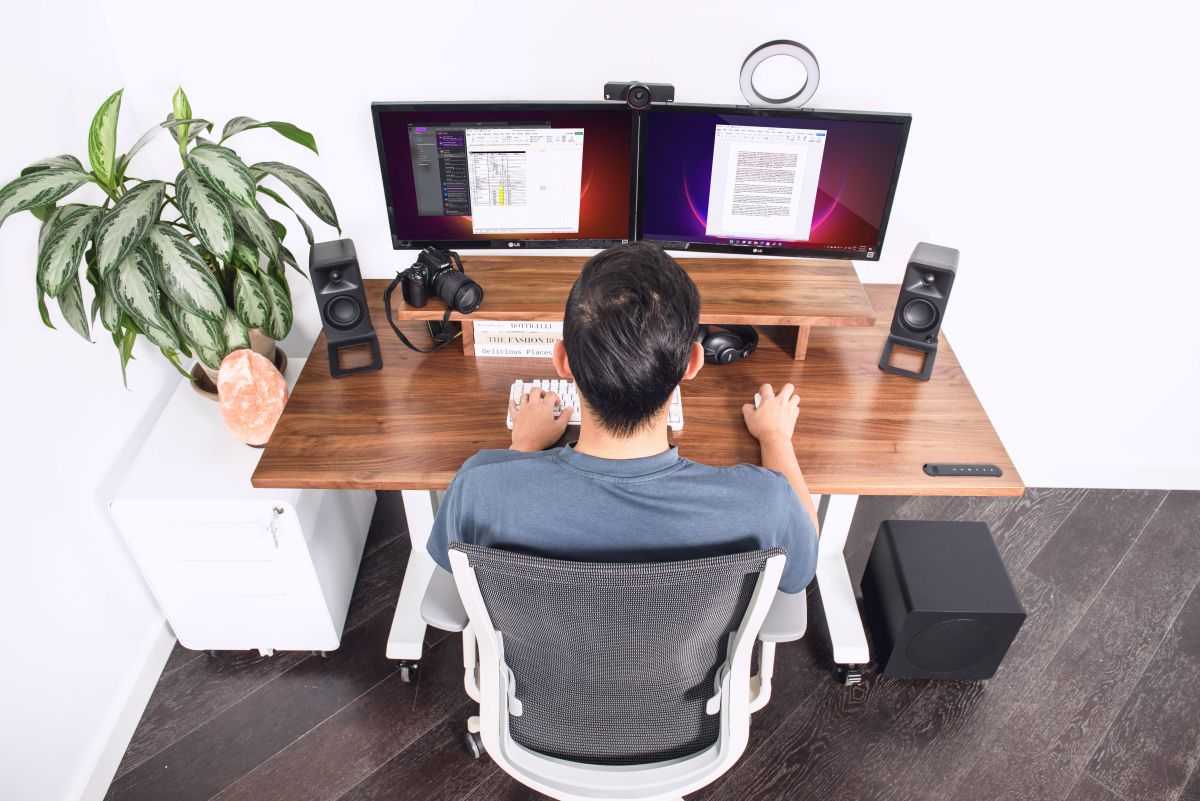 The front panel of the primary speaker allows you to change volume, source select, and press on / press-and-hold off, all in one button. There is also a tiny light that indicates the status of your source. Green is for your legacy RCA input; yellow is for USB input; and blue flashes on-off for Bluetooth pairing and then turns solid when pairing is done.
The back panel of the primary speaker shows a port at the top, for efficiency and bass reinforcement; a threaded insert for mounting to the wall with a bracket; the Bluetooth pairing button; and a handy feature in the subwoofer output jack. As impressive as the bass performance of this product is considering its size and price, a 3" speaker can hardly be expected to really bring on the bass.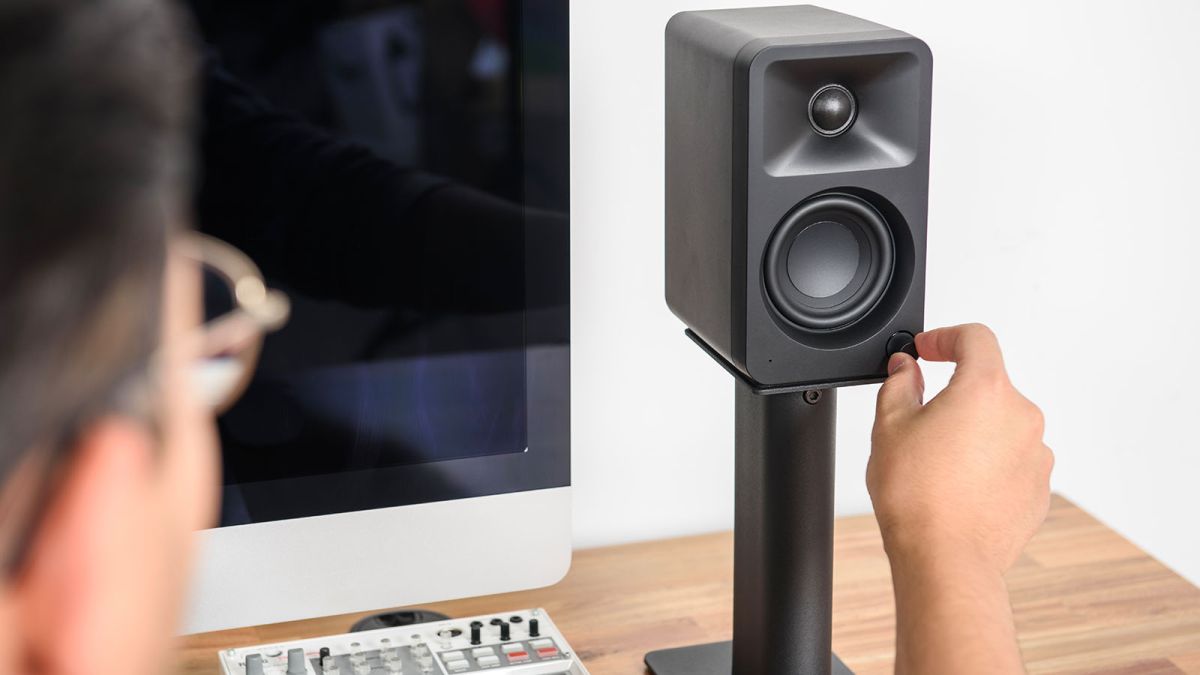 ORA's sub-out makes it easy for you to add a subwoofer, which will do a much better job with the bottom octaves. Even better, ORA will automatically sense that you have added a sub, and cross over from the 3" driver to the subwoofer, sending musical information above 100 Hz to ORA, and all frequencies below to your subwoofer. You'll get a great integration between the two, and have a terrific system.
A line-level output allows you to connect legacy products like a disc player, phono preamp, older gaming console, or tape deck. The USB input connects to your computer, which can really improve the audio performance of your stored files. Many computer audio boards offer poor sound quality. This connector supports data up to 24 bit, 96kHz, and you bypass the computer's often budget quality, noisy DAC.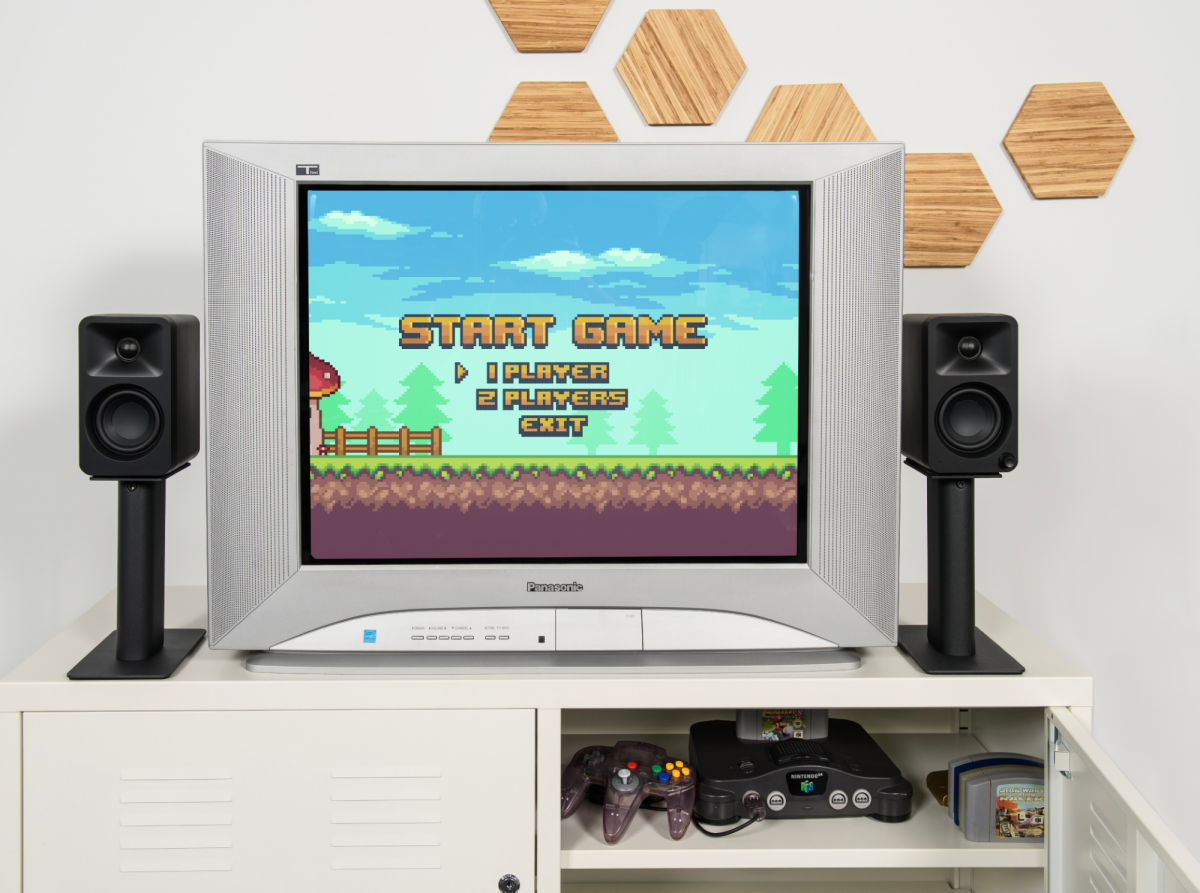 A 4-pin connector joins the primary speaker with the secondary, simplifying connections, as only the primary needs to have a power supply connected. Kanto also offers an optional, angled S2 speaker stand, giving a lift of 16 degrees (about 2") - plenty to aim the tweeters toward your ears for a clearer high end. There is also an SE2 elevated speaker stand, which brings the speaker roughly 4 inches up and also has a slight incline or angled lift to improve the highs.
Kanto ORA is for anyone who wants great sound but has very little room on their desk. They sound amazing for their tiny size, and you can grow the system over time by adding a subwoofer. At $349 per pair, Kanto hit a home run with ORA.