Gramophone Experience Center: The Grand Opening!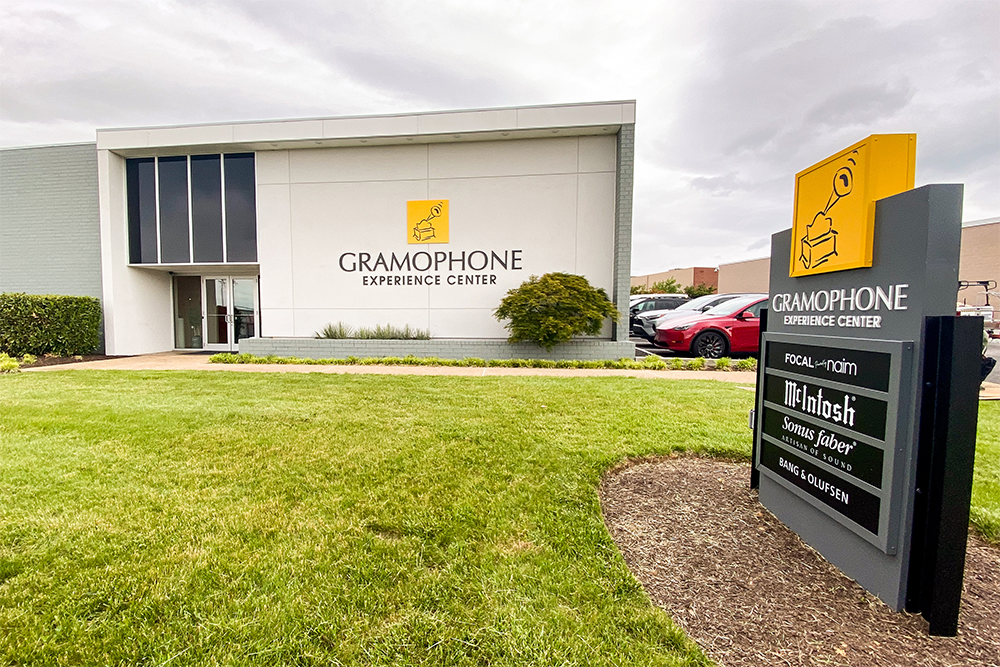 In Gramophone's long history as a high-quality retailer of audio-video products, we've opened four brick-and-mortar showrooms. Today, May 19, 2023, we announce our most exciting brick-and-mortar location yet: Gramophone's one-of-a-kind Experience Center. We're proud of all three of our A/V and custom installation retail showrooms in Timonium, Columbia, and Gaithersburg, Maryland, as well as our Kitchen Design Center in Hunt Valley.
Gramophone's Experience Center, located just across the parking lot from the Timonium store at 8 West Aylesbury Road, takes the showroom concept to a new level. Here you will find the integration of all our expertise. Our in-house design, build, and electrical teams have brought together the best of the best, combining the industry's finest audio, video, lighting, automation, and smart-home products with a lifestyle orientation that will leave you impressed.
What separates this environment from other retail spaces? The emphasis at Gramophone's Experience Center is not on any one piece of gear, or even a system; but rather, on the total experience achieved when design and high technology work hand in hand. Beautiful electronics combine to fit together easily in a beautiful space, with a wide variety of the finest ingredients working in tandem. Lighting, furniture, designer color and fabric choices, and sophisticated control functions all work harmoniously with high-quality audio and video in a way that has to be seen, heard, and felt to be experienced. 
Some examples
Invisible Theater
Watch and listen to a Dolby Atmos® Surround System that features 11 invisible speakers and two concealed subwoofers, and can be controlled by your voice. One would never know that you are in the presence of a high-quality theater until you experience it.
Prepare to be blown away by the McIntosh high-end electronics, combined with some of Sonus faber's best offerings, including the amazing Aida speakers from Sonus faber's Reference collection.
Focal Powered by Naim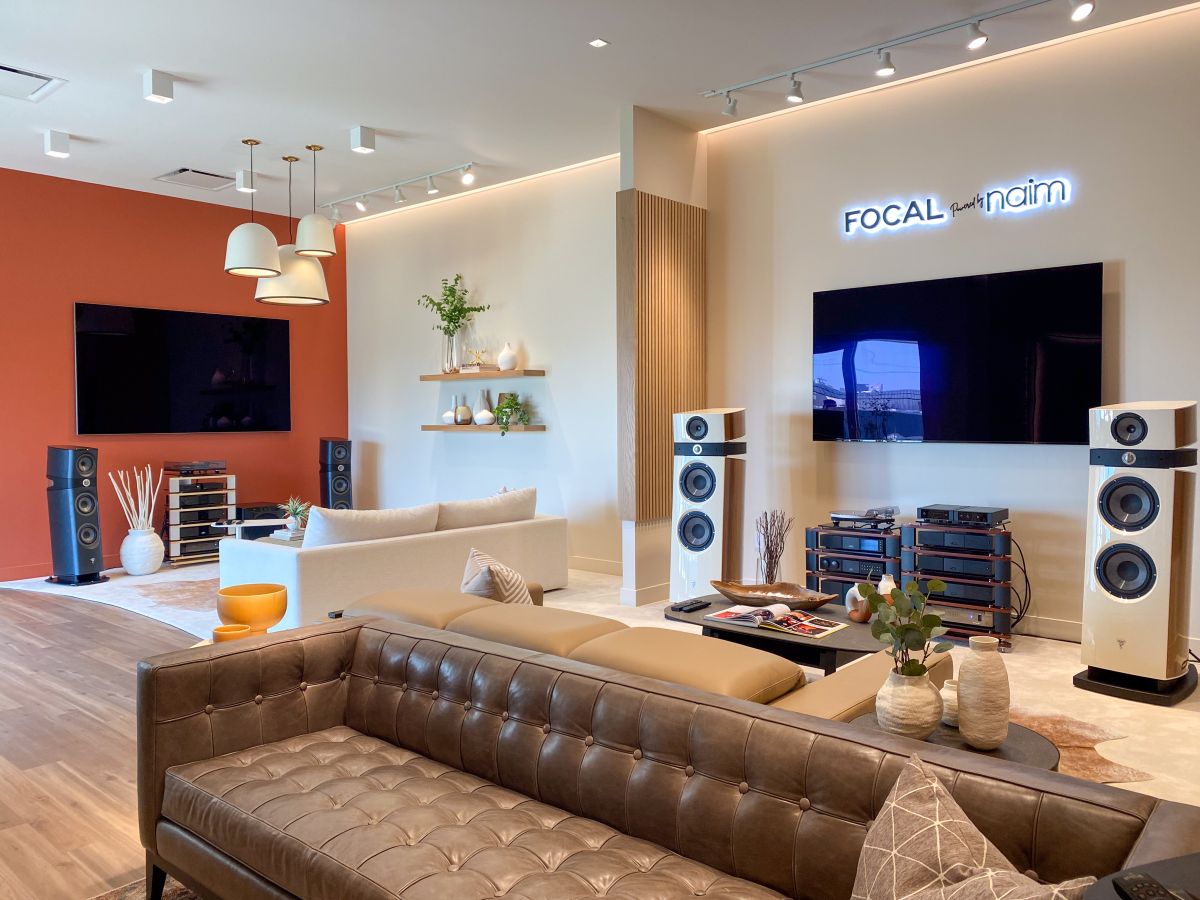 The store within store features outstanding sound quality from both Focal and Naim products. The Focal Headphone Bar enables you to experience some of the best in private listening, too.
Prepare to be amazed by the latest in large-scale video. In either homes or commercial spaces, video walls free you from the limitations of conventional, fixed-sized TV. Systems can scale up and down easily by adding or subtracting panels to best suit your space. Get an immersive video experience regardless of content. You can even enjoy scenes from anywhere in the world - just look out your Virtual Window.
One of the audio industry's most iconic brands is on display. B&O's legendary approach to integrating design with sophisticated audio solutions offers the listener the ability to experience incredible music and video in a way that truly enhances your home.
Andrew Davis, Gramophone's CEO, sums it up: "We feel that this space offers solutions to solve the dilemma of reasonably blending technology and design. It doesn't have to be either or, the two can play together beautifully".
Gramophone's Experience Center is open by appointment. To schedule your VIP tour today, visit us online at gxc.gramophone.com, or call 410.237.HIFI (410.237.4434).