CE Pro 2020 Home of the Year: Gold Award Winner!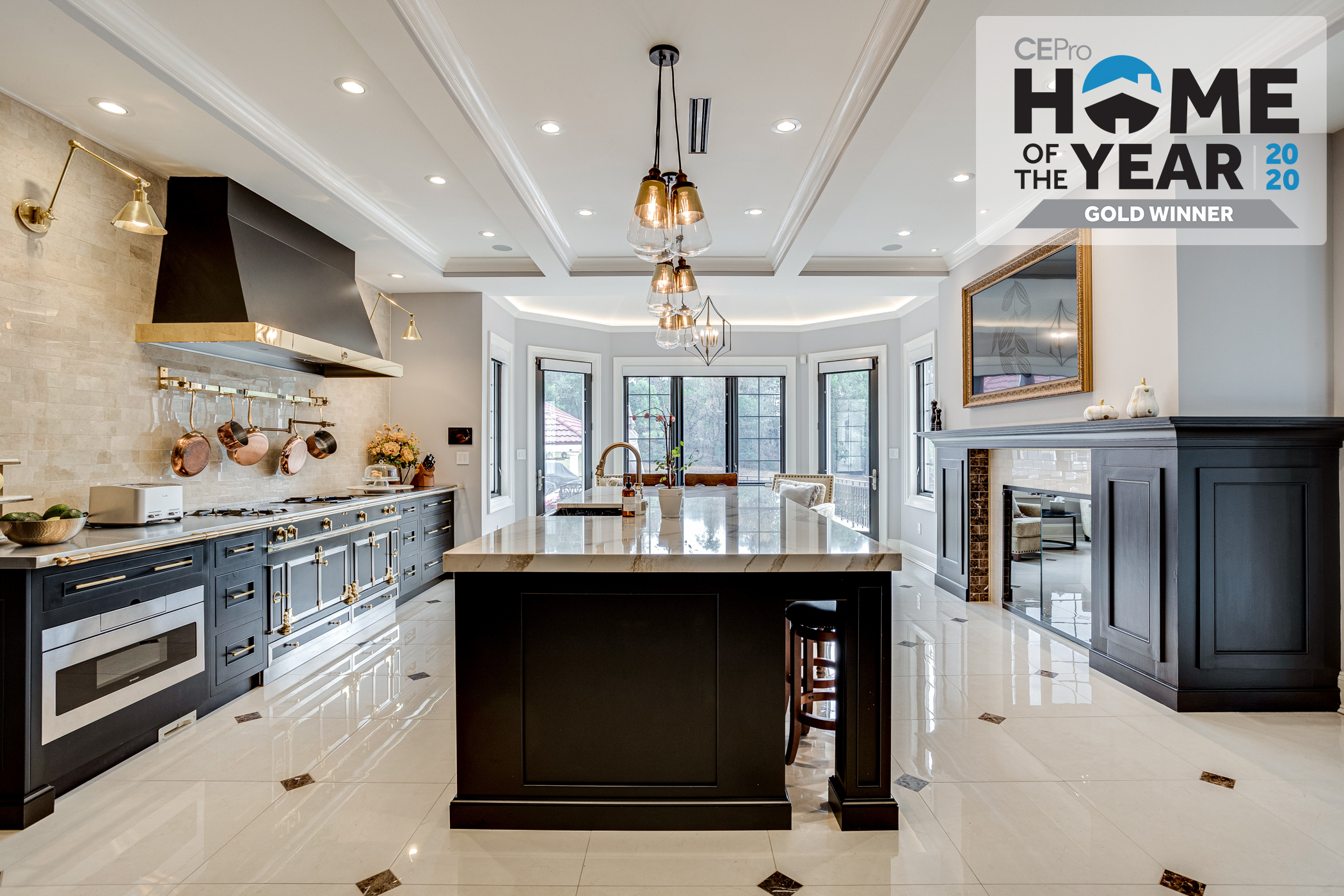 We are proud to announce that CE Pro awarded our kitchen Home of the Year: Best Kitchen!
This luxurious kitchen began as a routine outdoor security project. During the process, our designers learned that the clients had recently suffered a flood and needed to rebuild their kitchen. The clients also expressed a passion for innovative tech, full automation of the space, and sleek minimalist design - outfitted in style, of course!  The Gramophone design team worked closely with the client to create this luxurious European-inspired design with top of the line tech and appliances.
Here are some of our favorite features:
•  That striking framed art piece? It's actually a Samsung Framed Art TV, finished off with a custom frame solution, and flush-mounted to the wall!
•  The recessed lighting package and shading feature Lutron & Ketra lighting which is color changing and preset to follow the circadian rhythm.
•  All lighting and local roller shading is tied together through a new Control 4 Automation and Audio System. Everything is adjustable through the touch of a button.
•  The kitchen features multiple sets of ceiling-based thin bezel and architecturally friendly Sonance in-ceiling speakers for music and TV playback.
"While this space is loaded with enjoyable equipment, it is tastefully hidden and the customer just loves spending time in their turn-key space. 100% delivered and installed by Gramophone. Yes, if it's in the picture we designed and installed it, even the appliances" 
- Andrew Davis, CEO
Visit our inspiring Kitchen Design Center in Hunt Valley, MD or
call our designers at 410-683-0123 to start planning your project.